Unleash the Power Within – Vier Tage voller Motivation und Inspiration
Im Februar habe ich Unleash the Power Within by Tony Robbins in Singapur besucht. Wie das Seminar abläuft und was ich davon gelernt habe, möchte ich dir in diesem Artikel erzählen.
Ehrlich gesagt, hatte ich vorher weder von diesem Seminar noch von 
Tony Robbins
* selbst je was gehört oder gelesen. Ich hatte ein paar Freunde seinen Namen ehrfürchtig flüstern hören und wollte nie zugeben, dass ich ihn nicht kannte. Aber mehr Berührungspunkte gab es bis zum Juni letzten Jahres nicht.
Genau da hat nämlich ein Freund von mir bei Facebook gepostet, dass er ein Super Early Bird Ticket für Unleash the Power Within by Tony Robbins erworben hatte und der Deal nur noch diesen Tag laufen würde. Das nahm ich zum Anlass, doch mal nach diesem Guru zu googlen. Und mir gefiel, was ich sah.
Obwohl der Super Early Bird Preis von  400 Euro immer noch ziemlich hoch für mich war, buchte ich das Ticket. Ich wusste nicht einmal, dass Tickets normalerweise nicht für unter 1000 Euro zu kriegen sind. Ich hatte also riesiges Glück gehabt. Nun hieß es: Ein halbes Jahr warten. Denn das Event fand erst im Februar in Singapur statt.
Unleash the Power Within – Das Event
Das Event besteht aus vier Tagen und beginnt beginnt sehr früh, gegen 8 Uhr morgens, und endet zwischen 21 Uhr und Mitternacht. Jeder Tag hat ein bestimmtes Thema:
Tag 1 – The Firewalk Experience
An Tag 1 geht es vor allem darum, wie du dich selbst in einen sogenannten "peak state", bringen kannst. Also einen Zusatand der Euphorie, in dem es dir leichter fallen wird, deine Ängste zu bekämpfen. Wie kannst du dein Leben verändern und dich von den Ängsten befreien, die dich davor zurückhalten, deine Träume zu leben? Am Ende des Tages wirst du – wenn du dies möchtest – über heiße Kohlen laufen. Tony Robbins ist den ganzen Tag auf der Bühne und führt durch das Programm. Selbst die, die am Anfang skeptisch sind, haben ihre Hemmungen überwunden, mit geschrien und gefeiert, und nachts das Event Energie geladen und fröhlich verlassen.
Tag 2 – The Power of Success Conditioning
Joseph McClendon III führt durch den zweiten Tag. Bereits seit einiger Zeit macht Tony Robbins nicht mehr alle vier Tage des Events allein. An diesem Tag geht es um die Schritte, die nötig sind, dein Leben zu verändern. Ein klares Ziel zu haben und erfinderisch zu werden, sind die Schlüssel für den Erfolg. Du bist an diesem Tag noch total high vom Firewalk und die dauerhafte Euphorie durch die Motivation, das Feiern und Schreien geben dir Energie und den Willen, dein Leben so zu verändern, dass du damit glücklich bist.
Tag 3 – Transformation Day
Transformation day ist ein mitreißender Tag. Du wirst tanzen, feiern, schreien, weinen. Es geht darum, dass du deine Blockaden ausfindig machst und löst. Ehrlich gesagt, haben mir die ersten beiden Tag extrem gut gefallen. Aber Tag 3 hat mich wirklich verändert. Ich wusste schon von meinem Life Coach Nik Wood, mit dem ich ein halbes Jahr gearbeitet hatte, dass ich Blockaden habe und wie diese aussehen. Transformation Day hat mir geholfen, sie endlich zu überwinden.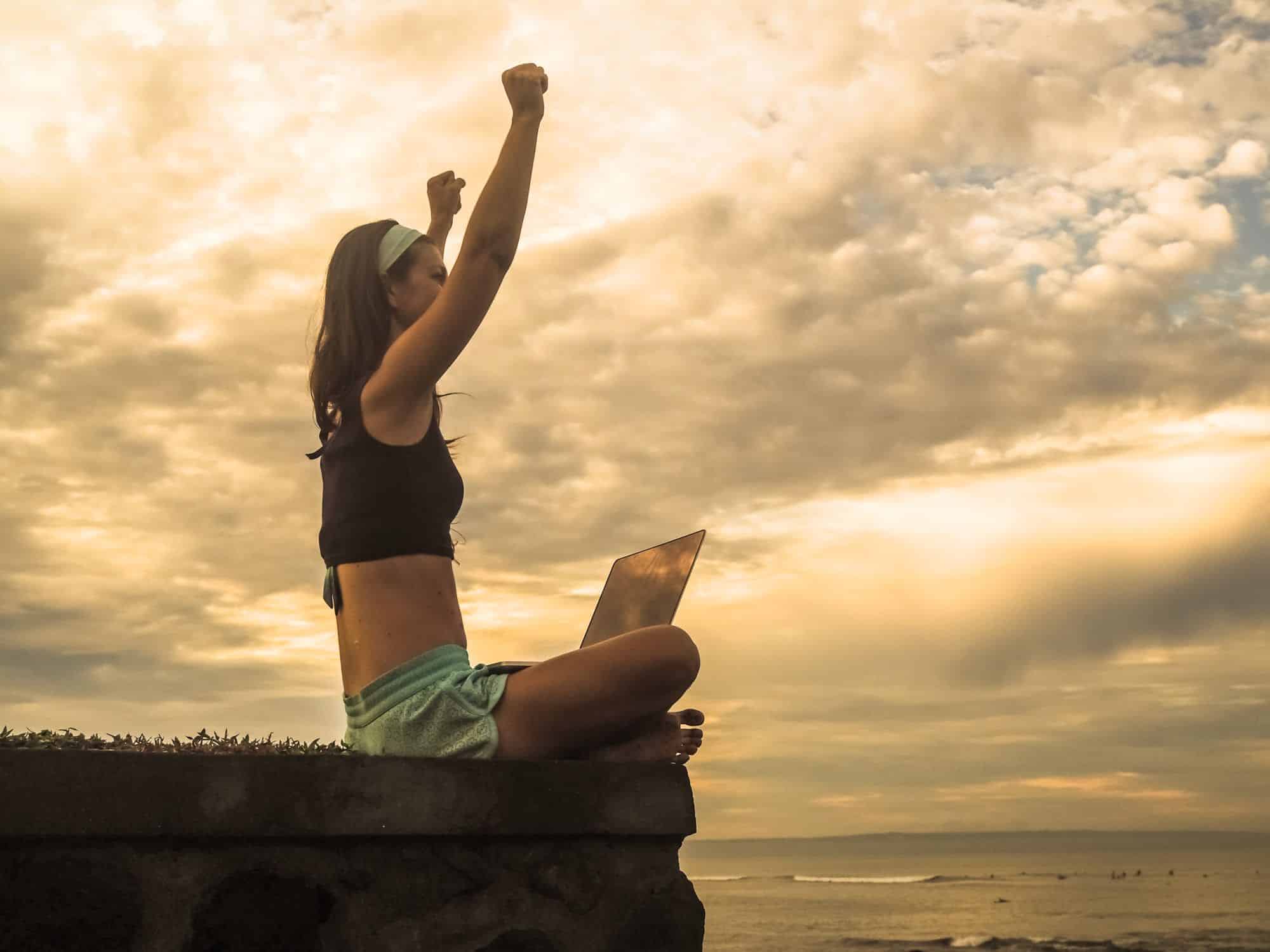 Tag 4 – 12 Principals of a Vital Life
Auch Tag 4 wird von Joseph McClendon III geführt, an dem es darum geht, wie du aus deinem Körper das beste herausholst. Es geht um Ernährung, Sport und psychologische Strategien, um ein aufregendes und gesundes Leben zu führen.
Unleash the Power Within – Was ich gelernt habe
#1 Es geht um Energie!
Hatten wir nicht alle schon mal diesen Gedanken: Warum ist er/sie erfolgreich und ich bin es nicht? Tony Robbins meint, die Antwort zu kennen! Energie! Ein hohes Energielevel zu haben, bedeutet für ihn in einem Zustand der Euphorie sein, Mach dir die Situation zu eigen. Wenn du in einem Zustand mit niedriger Energie bist, sprichst du leiser, mit weniger Überzeugung, läufst gebeugt, als würdest du nicht gesehen werden wollen… Wie kannst du so jemals erfolgreich sein? Mach dir die Situation also zu eigen! Geh da raus, mach dir klar, was du willst und stelle dir den Moment deines Erfolges vor, lauf aufrecht und sprich mit klarer und lauter Stimme! Du wirst merken, wie Menschen dich anders wahrnehmen.
#2 Du kannst deine Energie ändern, indem du dich bewegst!
Das bedeutet nicht, dass du die ganze Zeit in einem euphorischen Zustand sein wirst. Wir sind alle manchmal schlecht gelaunt. Der Schlüssel zum Erfolg ist daher, dein Energieleveö jederzeit ändern zu können. Eine Möglichkeit ist, dich einfach zu bewegen! Wenn du meine InstaStories (wenn du hier klickst oder auf meinen Instagram-Kanal gehst, kannst du immer noch die Story sehen) oder meinen Facebook- und Twitter-Feed während Unleash the Power Within verfolgt hast, hast du vielleicht gedacht, dass die ganze Veranstaltung nichts als eine große Party war! Ja, wir haben gefeiert! Ab und zu brachten Tony oder der entsprechende Redner uns dazu, von unseren Sitzen aufzuspringen, uns zu umarmen und uns gegenseitig aufzumuntern oder spontan zu lachen und zu tanzen. Es klingt etwas seltsam, das gebe ich zu! Aber probier es aus! Du wirst sehen, dass sich deine Einstellung nach kurzer Zeit ändert. Es ist unmöglich, schlecht gelaunt zu sein, wenn du tanzt, das Leben feierst und lachst.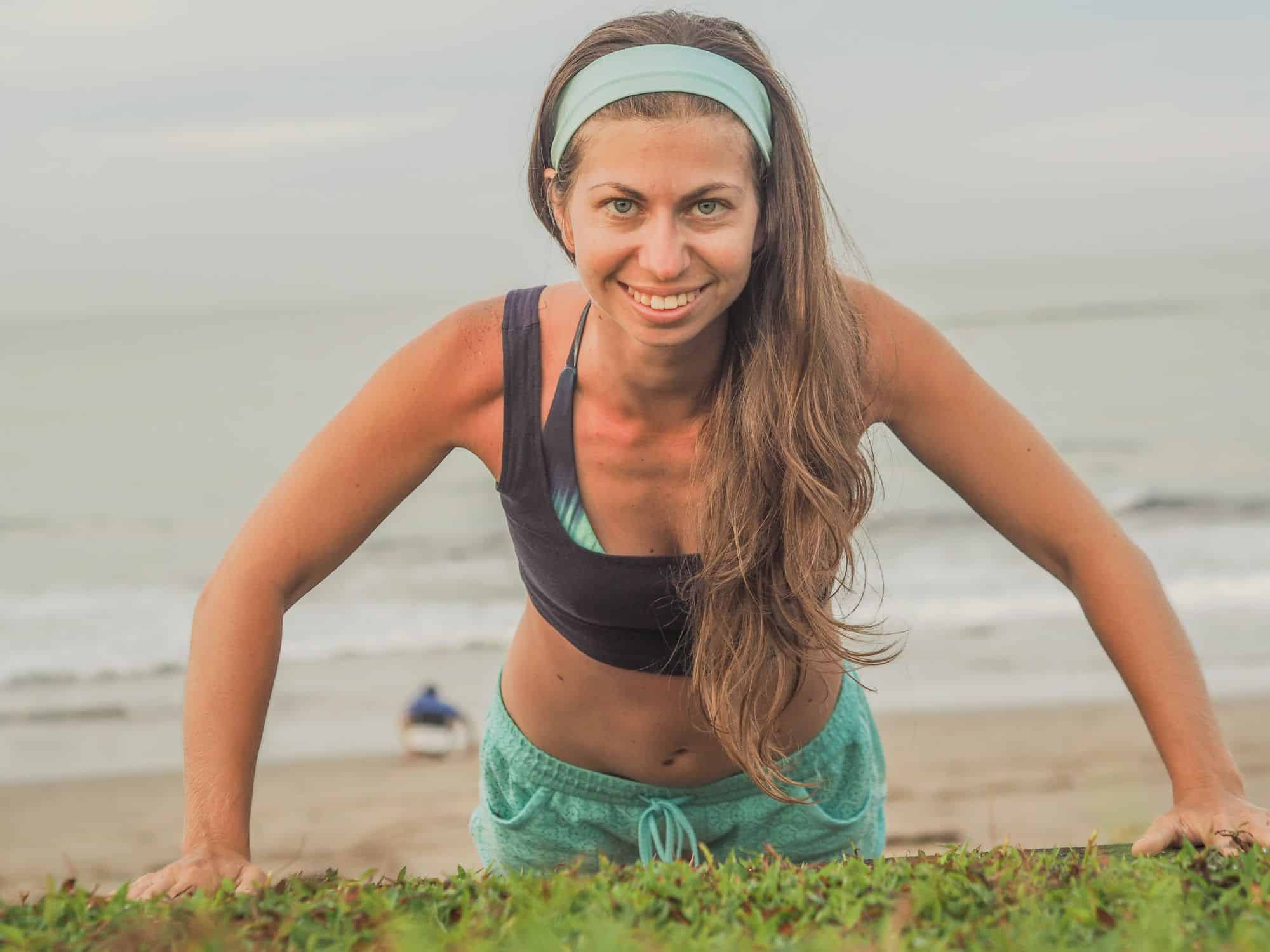 #3 Wachse, um glücklich zu sein!
Ich habe viel darüber nachgedacht, was mich langfristig glücklich machen würde. Ist es Geld? Wenn ja, wie viel brauche ich, um glücklich zu sein? Ist es Liebe? Wenn ja, warum war ich nie zuvor in einer Beziehung glücklich? Ist es Connection? Ja vielleicht! 
Deshalb tanze ich Kizomba.
 Ich liebe die Connection zu meinem Tanzpartner. 
Aber Kizomba allein würde mich nicht langfristig glücklich machen – ich brauche immer "mehr".
Dieses "mehr", das ich niemals definieren konnte, ist Wachstum.
 Wir alle müssen wachsen. 
Wir werden nie einen Punkt in unserem Leben erreichen, wo wir sagen können: "Ich habe alles bekommen, was ich wollte.
Ich bin jetzt fertig! "Nein.
 Wenn du deine erste Million hast, willst du die zweite. 
Wenn du Liebe gefunden hast, willst du mit deinem Partner wachsen.
Wenn du deinen Beruf liebst, möchtest du, erfolgreicher werden, mehr Leistungen anbieten, oder mehr Mitarbeiter haben.
#4 Wie haben 6 Bedürfnisse!
Tony Robbins hat sechs Bedürfnisse identifiziert, die jeder einzelne von uns befriedigen muss: Gewissheit, Unsicherheit, Bedeutung, Verbindung, Beitrag und Wachstum. Wir müssen uns um alle kümmern, um ein erfülltes Leben zu führen. Wir haben normalerweise ein Bedürfnis, das unsere treibende Kraft ist. Du kannst hier einen Test machen, um herauszufinden, welche deine ist und was sie über deine Stärken und Schwächen aussagt. Meine ist Unsicherheit. Die Beschreibung dazu lautet:
You need constant change in order to feel truly alive. Variety, excitement, surprise, diversity, challenge: these are your watchwords.
Kannst du mich – die ewig wandernde Nomadin – in diesen Worten wiederfinden? Also ich kann das sehr gut! Lass mich in den Kommentaren wissen, welche deine treibende Kraft ist…
#5 Dankbarkeit ist der Ausgangspunkt!
Ich habe am ersten Januar diesen Jahres begonnen, ein Dankbarkeitsjournal zu schreiben. Und weisst du was? Ich fühle mich so viel besser, seit ich das mache! Denn wenn du deinen Tag mit positiven Dingen beginnst, mit allem, wofür du dankbar bist, mit allem, was in deinem Leben gut läuft …  Dann kannst du gar nicht mehr mit dem linken Fuß aufstehen! Manchmal bin ich sehr spezifisch, manchmal bin ich vage und schreibe einfach, dass ich dankbar bin, gesund zu sein. So ist es fast unmöglich, den Tag nicht mit einem Lächeln und mit guter Laune zu beginnen.
Ich denke, das ist nun  genug von Tony Robbins … Nur eine letzte Anmerkung: Mir hat UPW so gut gefallen, dass ich mich für die Tony Robbins Mastery University angemeldet habe. Was ist mit dir? Vielleicht sehe ich dich bei einem der Seminare in Fidschi! Lass mich in den Kommentaren wissen, was du denkst!
Newsletter
Melde dich zu meinem Newsletter an, um über mein Leben auf Reisen und als digitale Nomadin auf dem Laufenden zu bleiben! So verpasst du nie einen neuen Blog-Eintrag, ein neues eBook oder wo mein nächstes Abenteuer uns hinführen wird. Denn es wird nie langweilig werden!