Cempedak Island – A Luxury Traveler's Dream Come True
ADVERTISEMENT
Cempedak is a private island luxury resort in Indonesia just 90 kilometers off the coast of Singapore. This is why I gladly accepted their invitation to stay for two nights while I was doing house sitting in Singapore.
How to get to Cempedak
To get to Cempedak you take a ferry from Singapore to Bintan. Bintan is in Indonesia – so you need to go through immigration and have baggage security checks on both sides and be there 1.5 hours earlier – just like at an airport.
The ferry takes exactly one hour. Since Indonesia is one hour behind Singapore, you arrive at the same time you left on your way to Bintan and your arrival time on your way back will be two hours after your departure.
Notice: The sea can be rough. If you suffer from motion sickness, please, get some travel gums before heading to the ferry terminal.
On Bintan, you will get picked up from the transfer team organized by Cempedak. In order to take the boat from the other side of Bintan you will be brought there by your personal driver. Once on the other side of the island, you take a boat to get to Cempedak.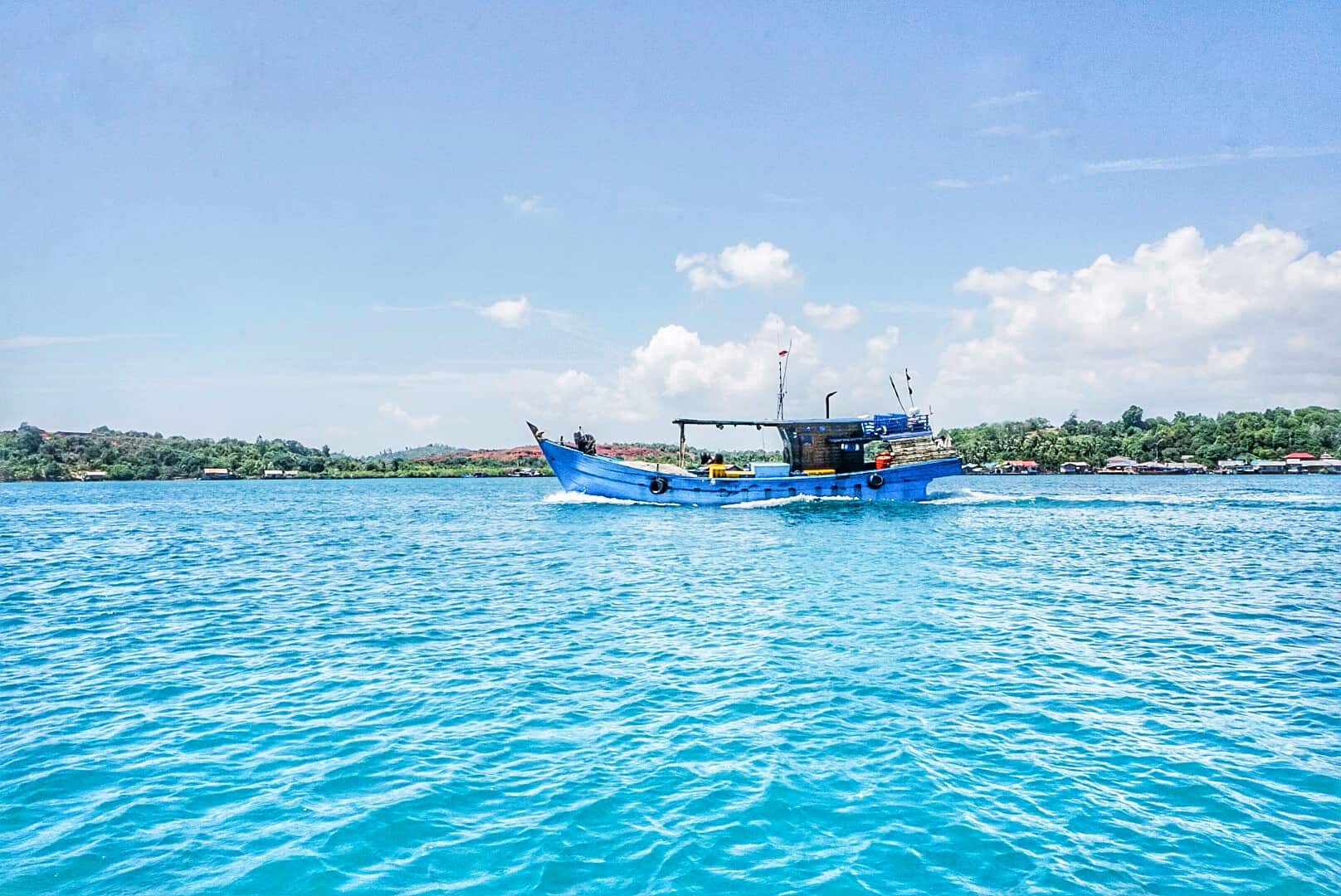 The whole journey takes 2.5 hours without the waiting time at the ferry terminal.
Cempedak Island
The 17-hectare private island is unspoiled and one of only a handful of private islands in this area. It's surrounded by white sandy beaches and is home to a variety of local flora and fauna. In fact, the inside of the island boasts a rainforest.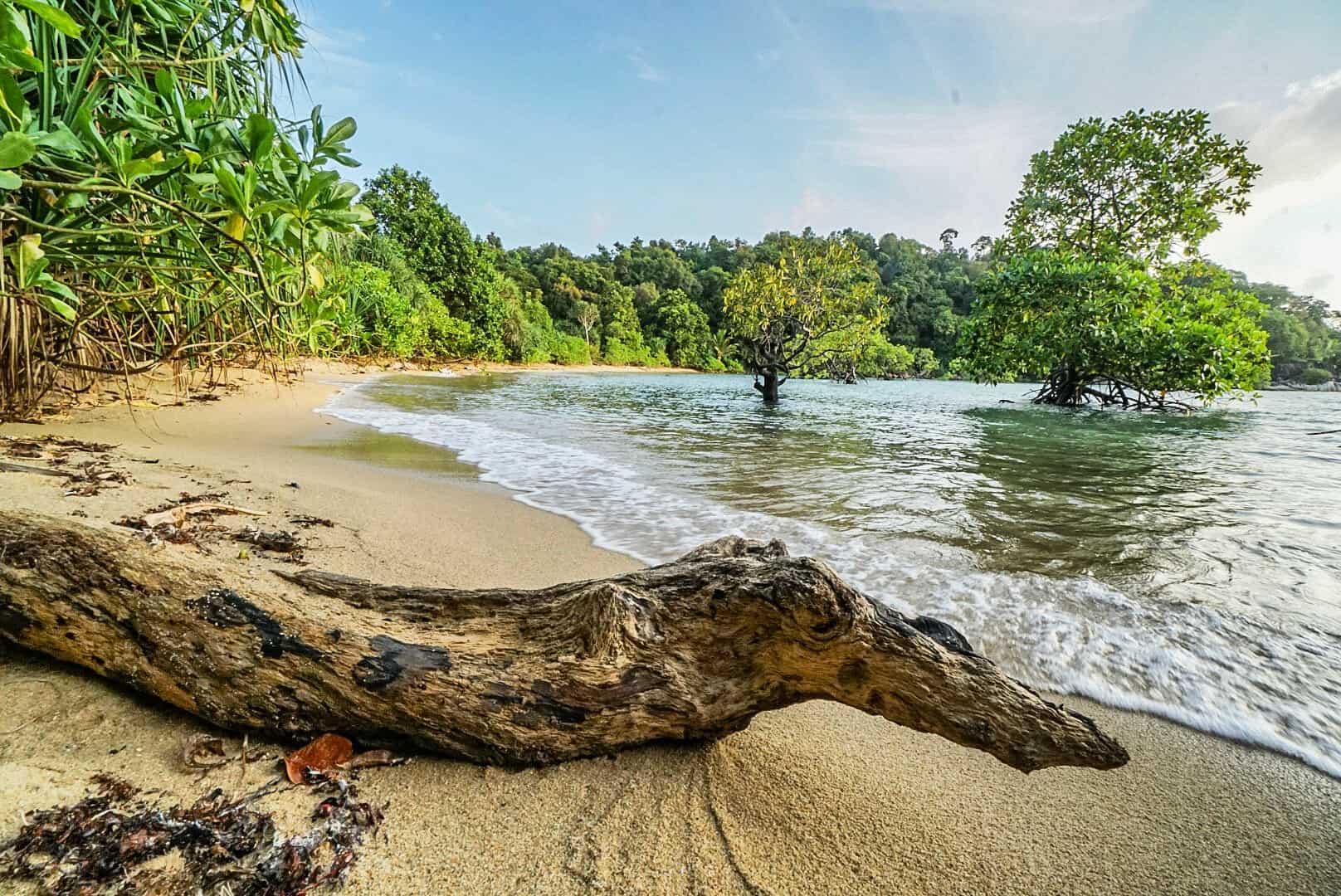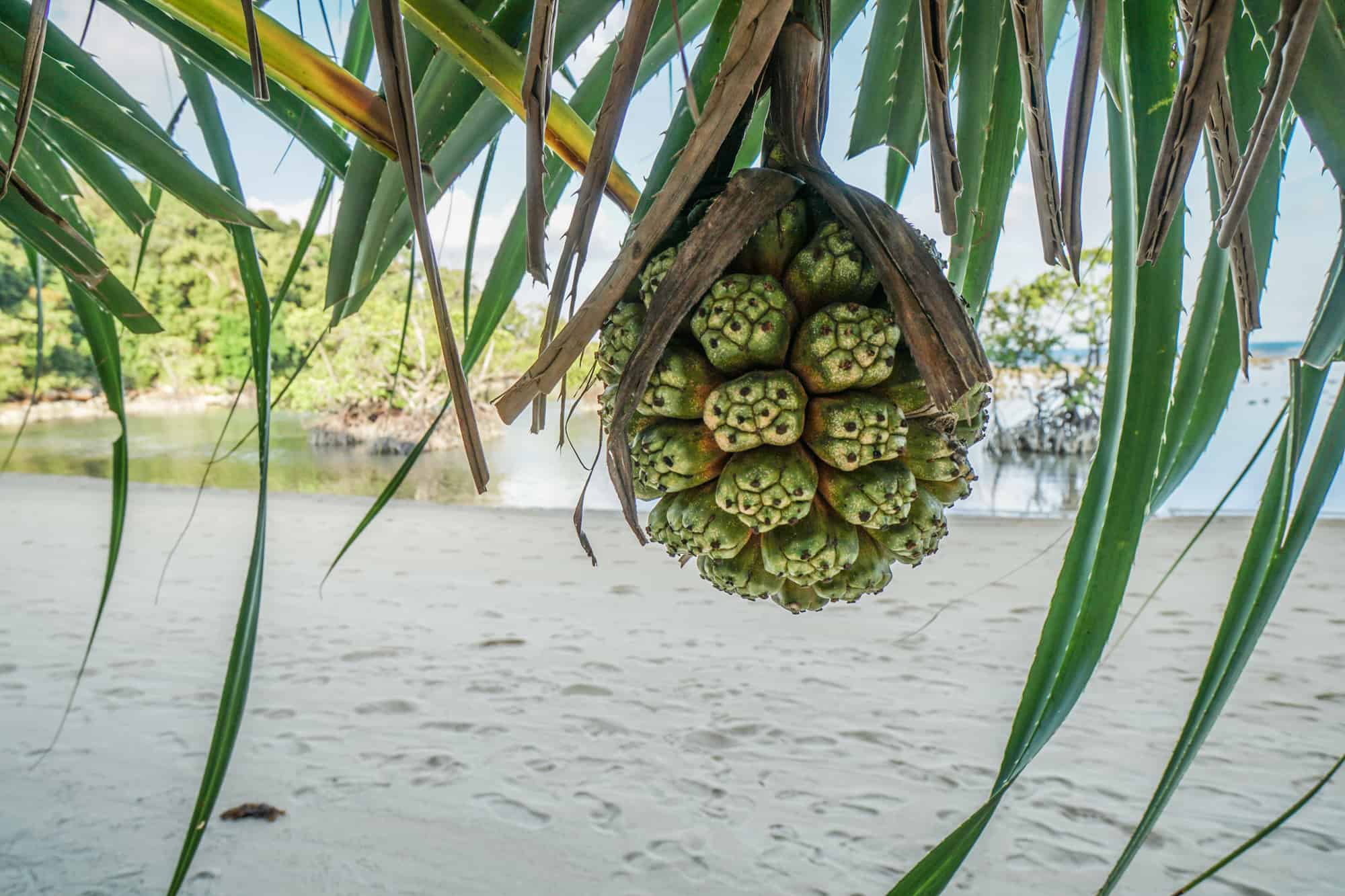 There are 15 villas, the restaurant, a night bar, the pool area (that is called boathouse) with another bar and the spa (which was yet to be finished when I was there).
On the whole island, I haven't seen one place that is really "inside". Either the restaurant or bars or villas are covered outside areas. Never before I had been sleeping in luxury linen in a king-size bed while listening to the sound of the waves. All villas have two stories and a private pool to enjoy beautiful togetherness paired with a breathtaking view over the sea.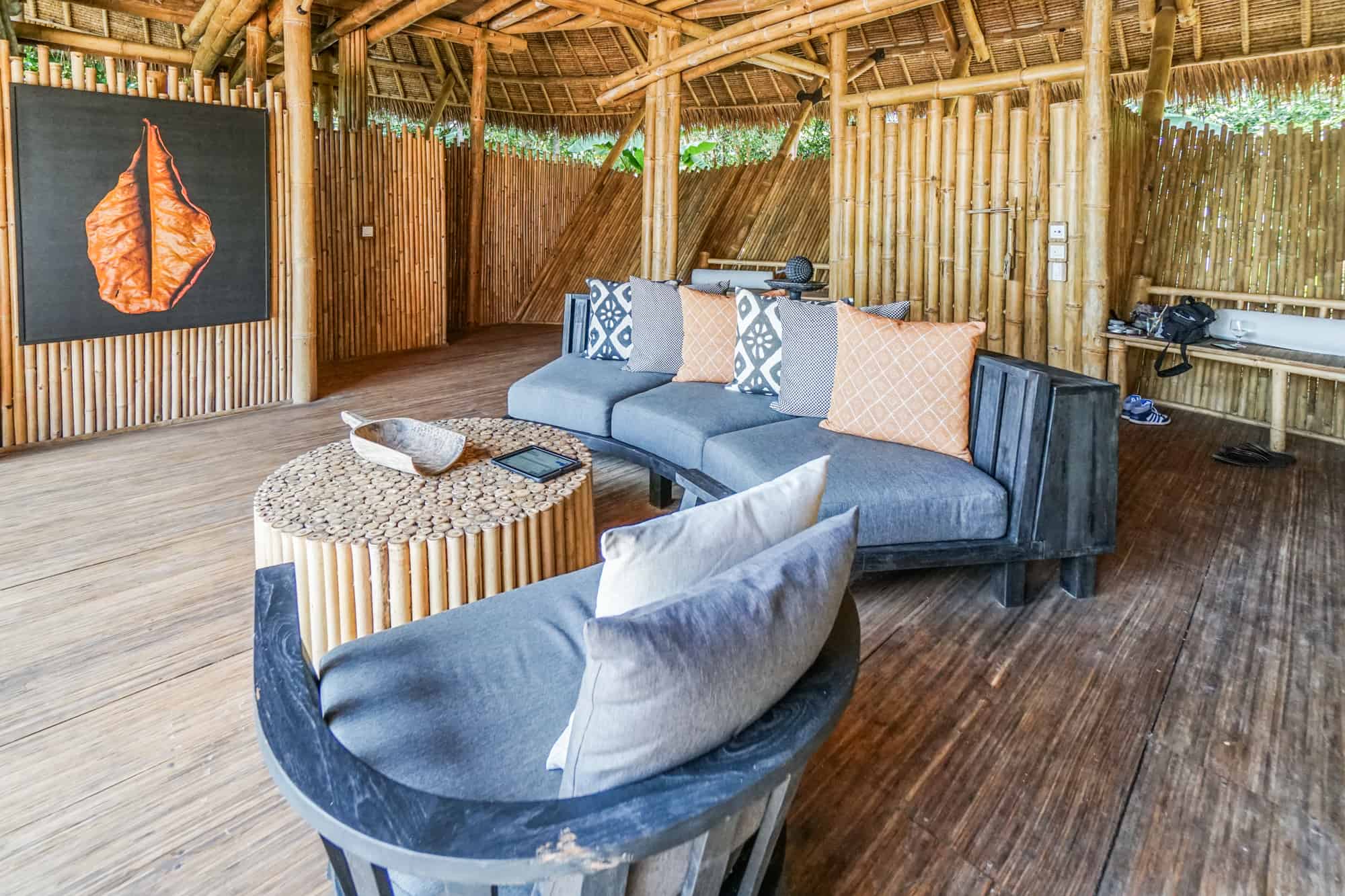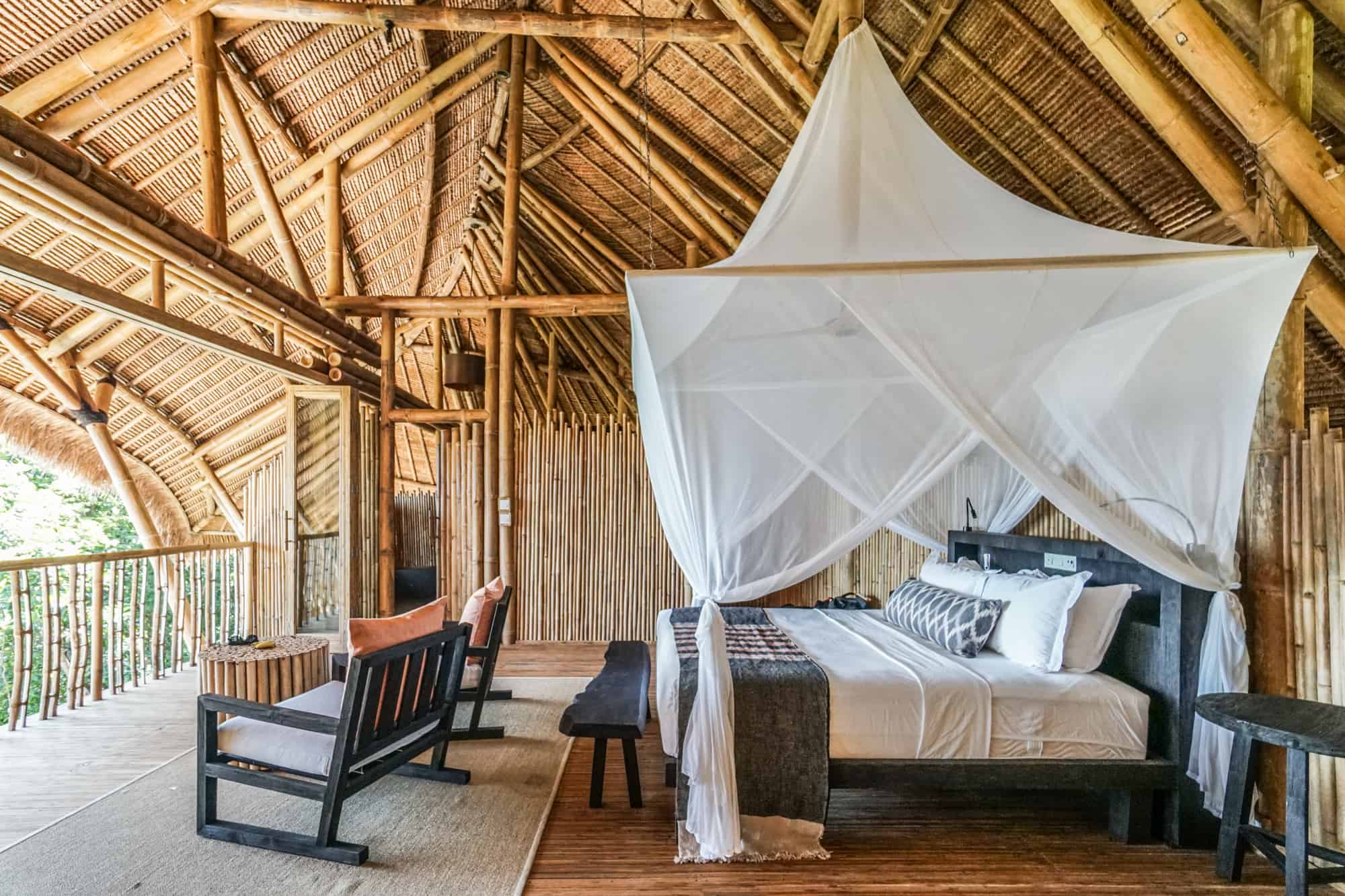 Luxury Meets Sustainability
The idea behind Cempedak is for people to experience a pure luxury trip but combined with sustainable tourism.
But what does this mean?
It means for example that all the buildings are made from local grass and bamboo. The roofs have a crescent shape providing a natural symmetry and protect from the elements.  They call it a "simple barefoot luxury" that is given in a unique environment staying close to nature.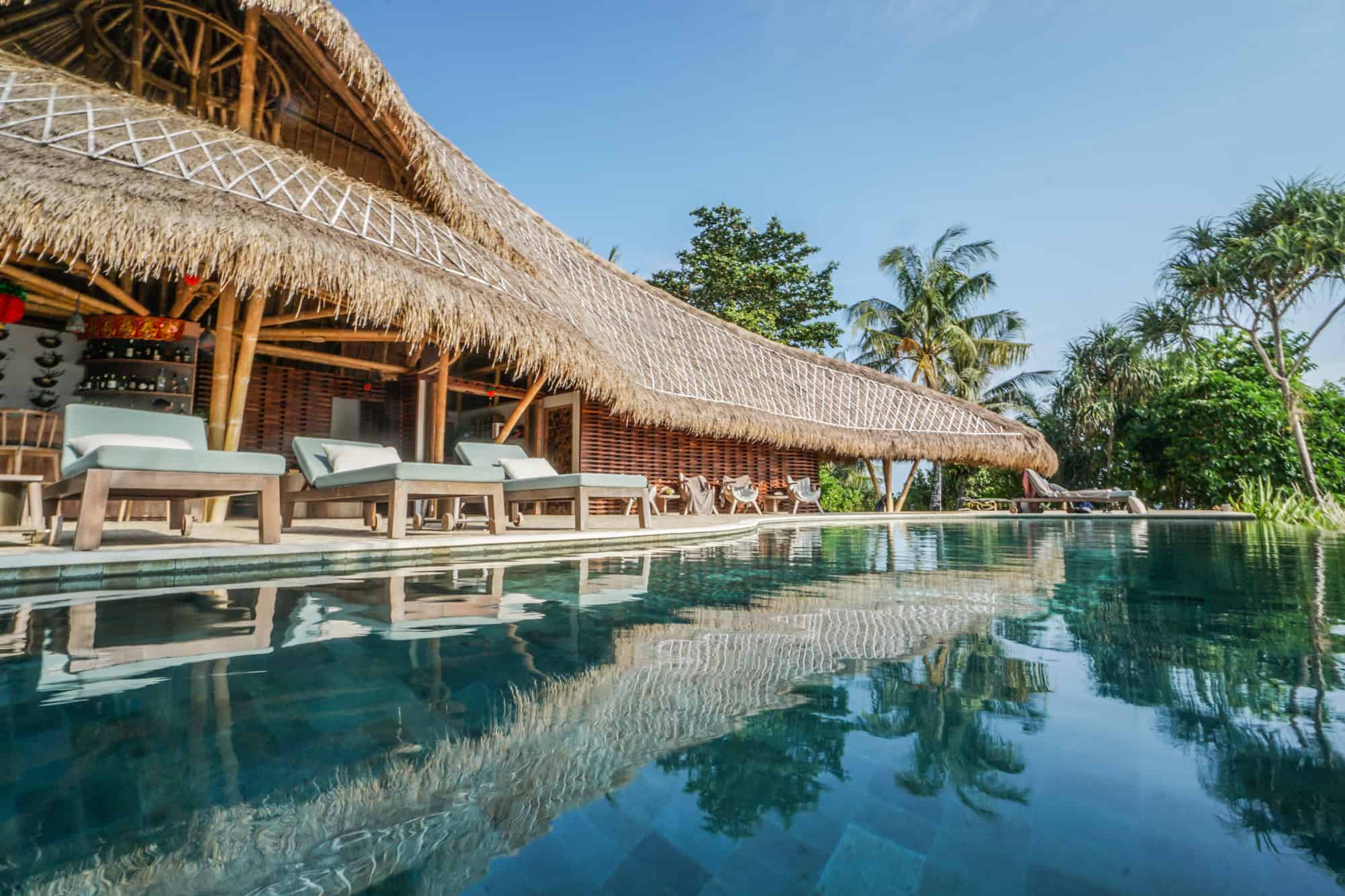 It means as well that there are no plastic straws on Cempedak. They as well are made from bamboo, which is giving your cocktail the final touch of feeling fully connected to nature.
The Modern Touch
All this doesn't mean that Cempedak is not doing everything to make their guests remember that we are living in an era in which we are fully connected. One perfect example is the tablet that comes with every villa.
Did you always use a telephone to call the room service or a buggy that brings you to the restaurant? That is so 20th century! In Cempedak, you get a personal iPad that is linked to your housekeeper's phone. Whenever you need something or have a question, just use the iPad to send messages or find all the information on there. Or simply order your next cocktail over the iPad.
Additionally, there is Wi-Fi on the whole island. So you can connect your own devices or simply take the iPad and disconnect from the outside world for a little while and just enjoy this beautiful paradise.
Final Thoughts on Cempedak Island
I don't exaggerate at all if I say that I loved Cempedak Island. It's an incredibly beautiful place and although I was working there it almost felt like being on vacation.
The food was amazing, the sunsets and sunrises breath-taking and the villa the most beautiful one I've ever stayed in.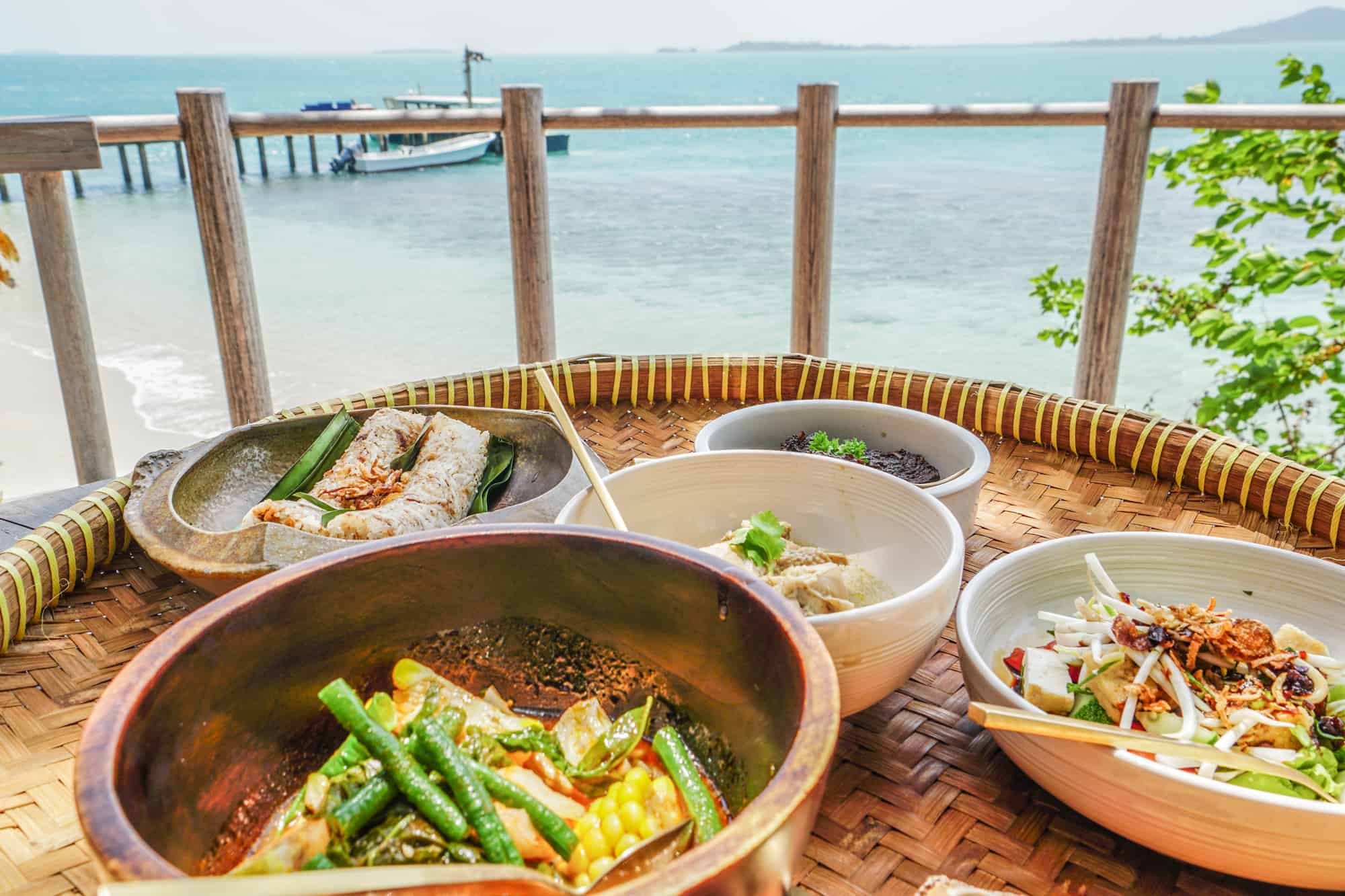 If you're searching for a relaxing getaway from Singapore, or if you're on another island in Indonesia and feel like enjoying a few days with nothing than yourself (maybe your partner), great food, and nature: this is the perfect spot for this!
PS: I've been invited by Cempedak Island for a two-night complimentary stay. I have not received any financial compensation. My opinion is my own and is unaffected by the collaboration.
Live Like a Local in Singapore
Are you in Singapore for the first time or are you planning your first stay? Then you should get my Singapore Guide for Digital Nomads! Get all the information to start your nomad life there right!
Are you searching for a cool spot for digital nomads in South East Asia?
You should check out:
Singapore!
Although Singapore is very often only used to do visa runs, I think it's definitely worth checking out! In my opinion, it's an amazing place for digital nomads. That's why I wrote a guide for you to make you have a smooth start into your nomad life there!
Newsletter
Subscribe to my newsletter so I can keep you posted about my life of travels and as a digital nomad! You will never miss a new blog post, a new ebook or where my next adventure is going to bring us. Because it's never going to be boring!