Villa Punta in Zadar – Your Perfect Base for Tours Around Croatia
At the end of June, the time had come: I finally made it to Croatia. This country has been on my bucket list for years, but only the dance festival Summer Sensual Days made me plan my trip.
And this time, I had a very special plan: I did my first motorcycle tour! With a good friend and two bags of clothes (good, that I've been traveling minimalistic for a while now!) we drove to Dubrovnik and back to Frankfurt. Zadar was one of our nine stops. And with Villa Punta, we had a really nice accommodation for the two days in the picturesque Croatian town!
Villa Punta – Getting There
Zadar has its own airport (ZAD), which for example is served by Ryanair. So getting there is easy and cheap.
However, I was traveling with a friend and dance partner on a motorbike and Zadar was one of our stops on the way to the south of Croatia.
On the way from Plitvice to Zadar, we just escaped the rain. Nevertheless, we could enjoy the view of two wonderful rainbows from the small beach directly in front of Villa Punta.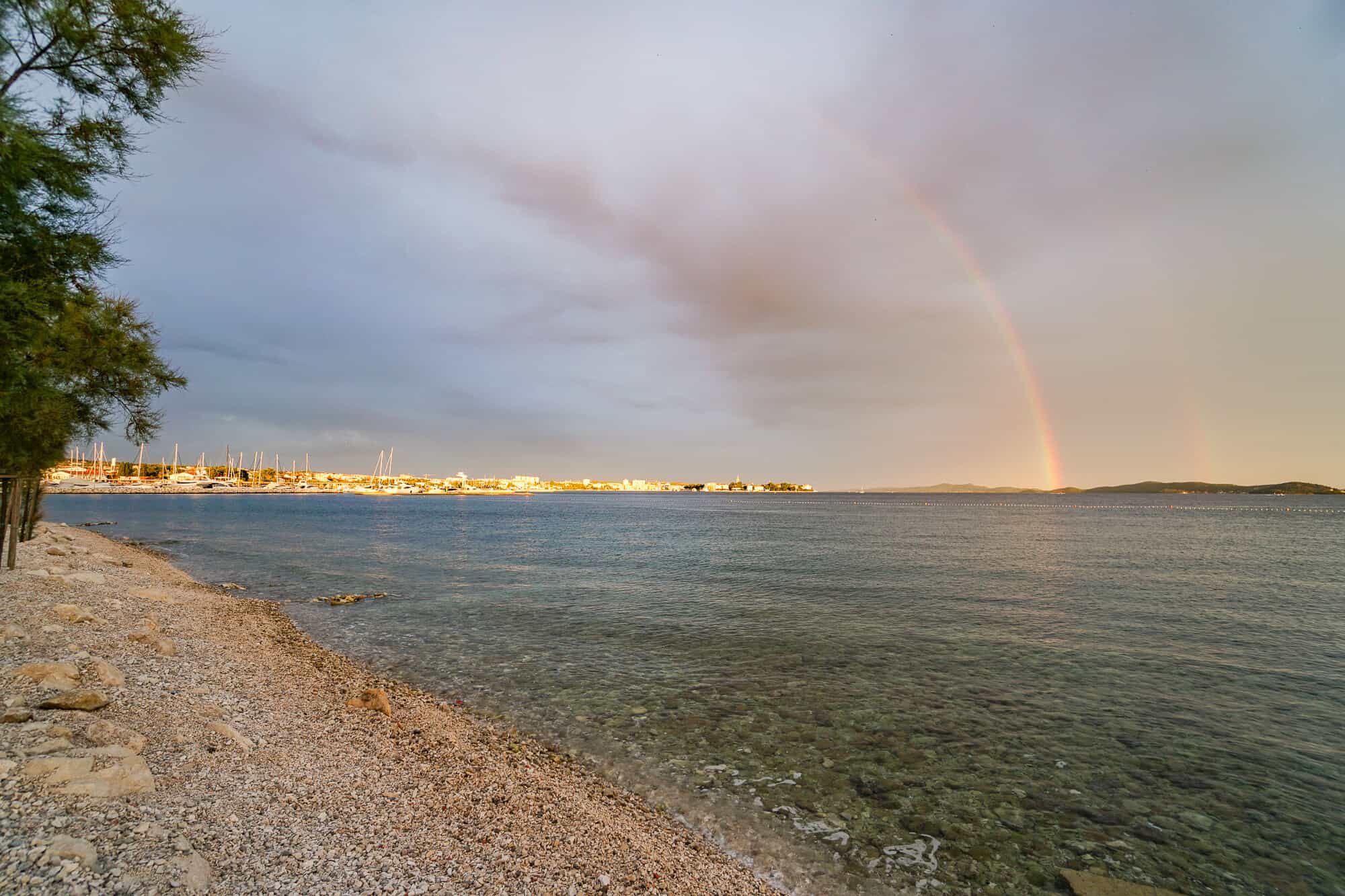 Villa Punta – The Place
Villa Punta consists of a large house with two floors. The owners live on the ground floor and manage the rental of the apartments. We were welcomed warmly as soon as they heard our motorcycle arrive. This makes you immediately feel welcome.
They showed us where we could leave the motorbike overnight. There was a small garage that had just enough space for it. Regular parking is available in front of the door for four cars.
Then we were led to the second floor where our apartment was located. It consisted of two rooms, which they had lovingly prepared.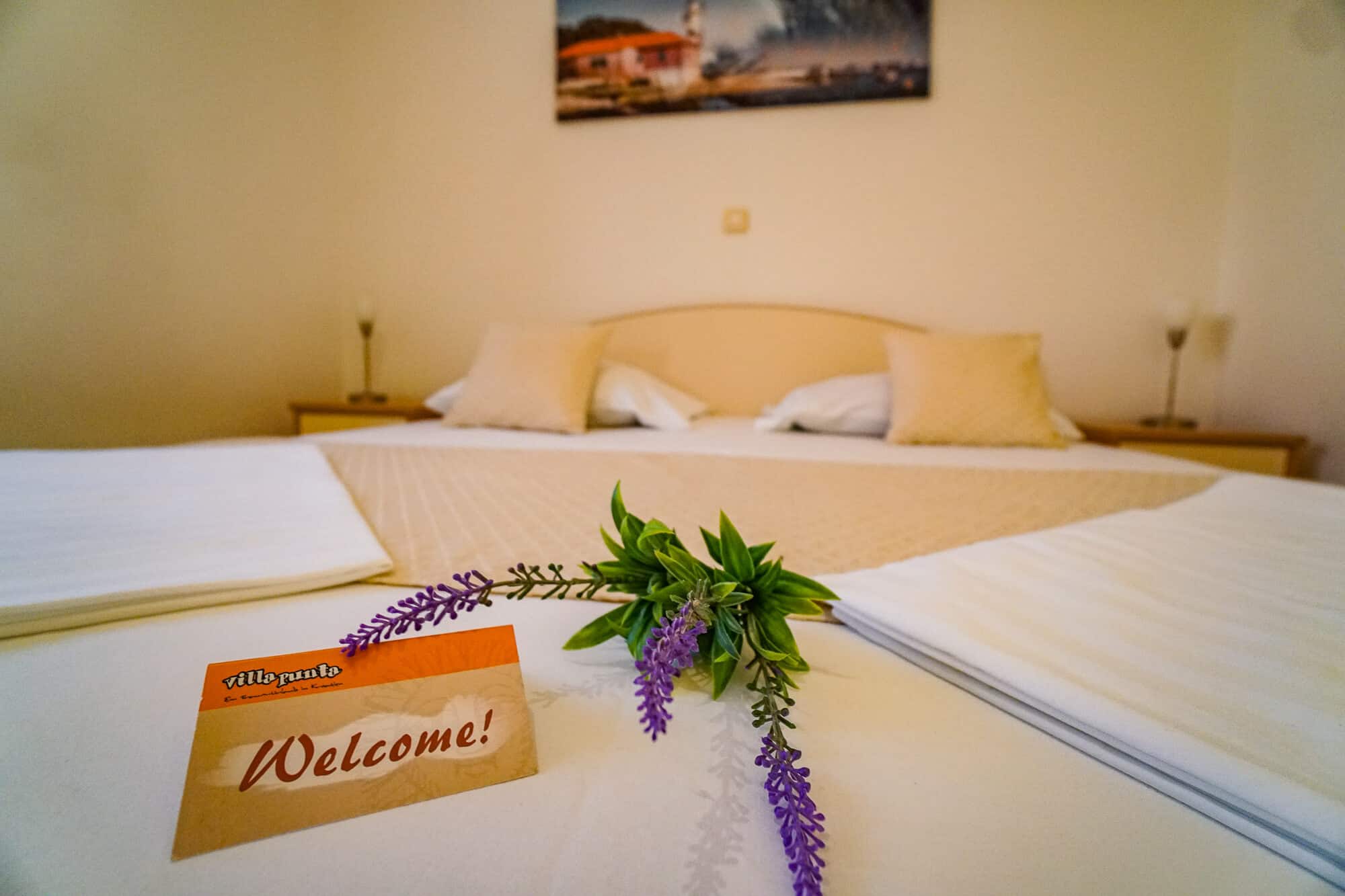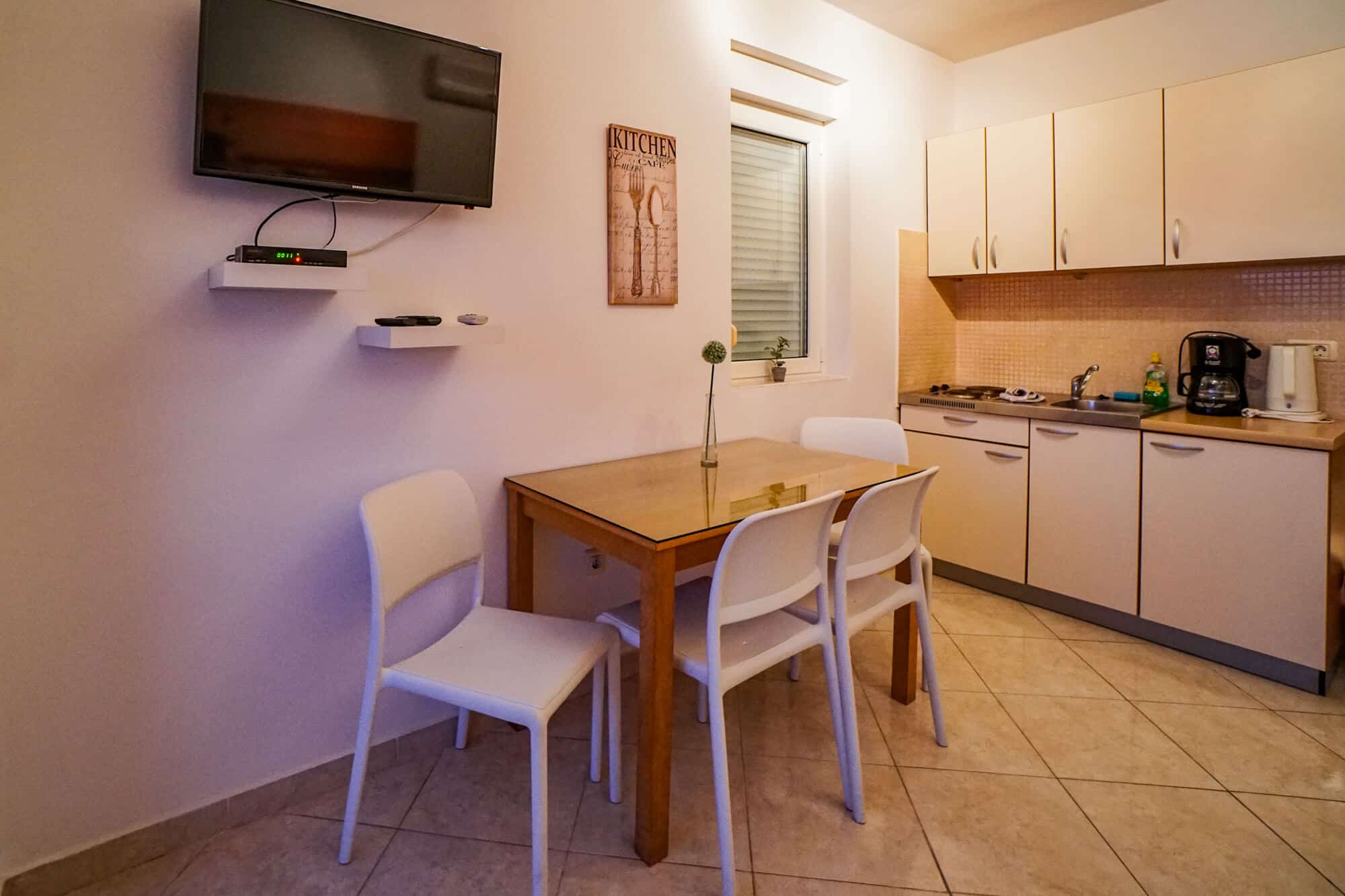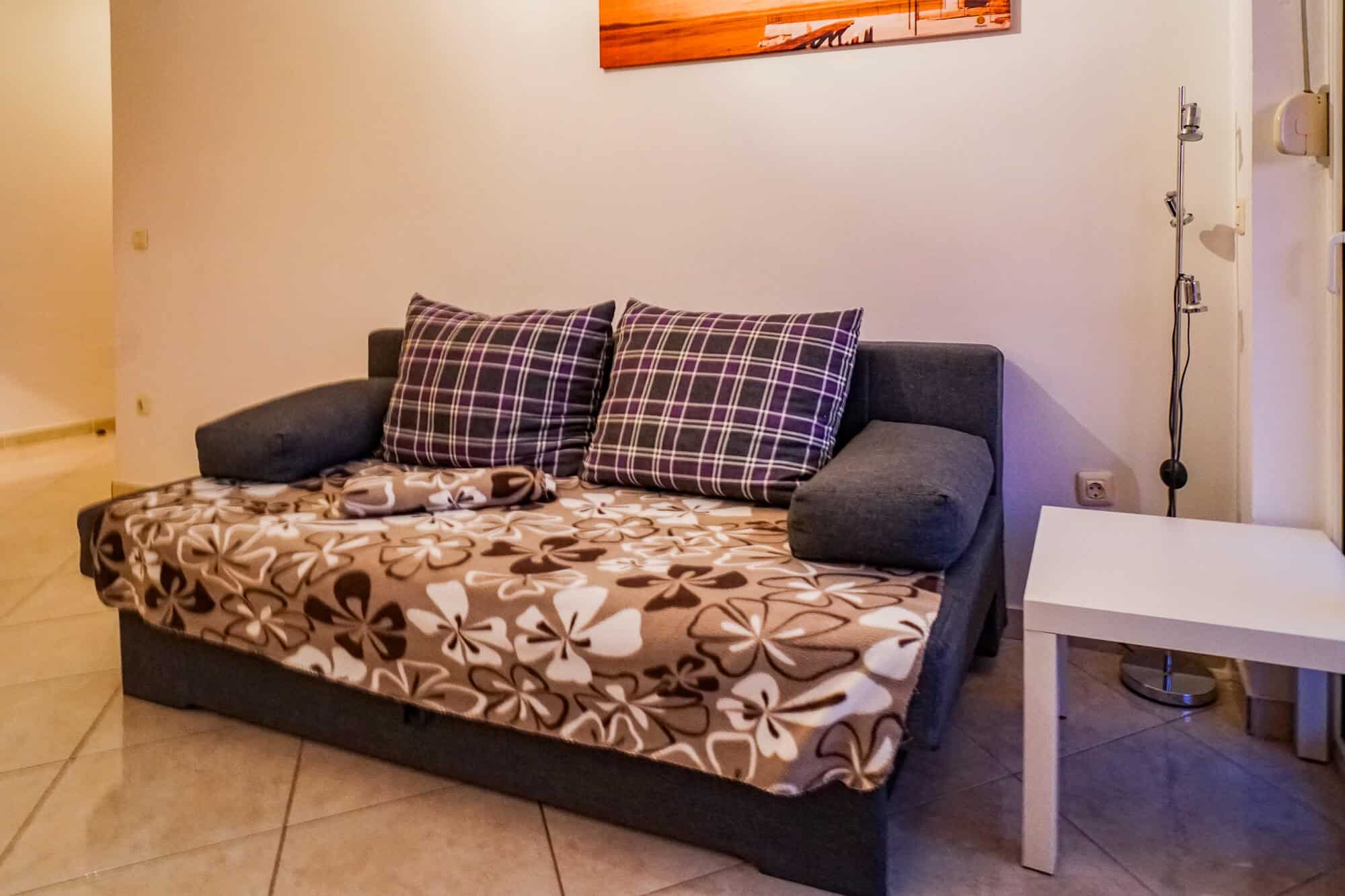 And the view from the balcony was just amazing. I would have loved to have more time to enjoy it!
Leaflets and an information folder were waiting for us so that we had all the information at a glance.
Zadar
Zadar is the oldest city in Croatia, which was continuously inhabited. Its origins date back to the 9th century BC. It is located on the Adriatic Sea and provides an ideal base for exploring the Kornati archipelago.
Zadar reached urban proportions during Roman rule. Under Julius Caesar and Augustus, the city walls were built. Until today you can admire the Roman Forum in the old town.
I really liked the Cathedral of St. Anastasia – a Romanesque basilica from the 12th / 13th Century – and the Church of Our Lady of Health from the 12th Century.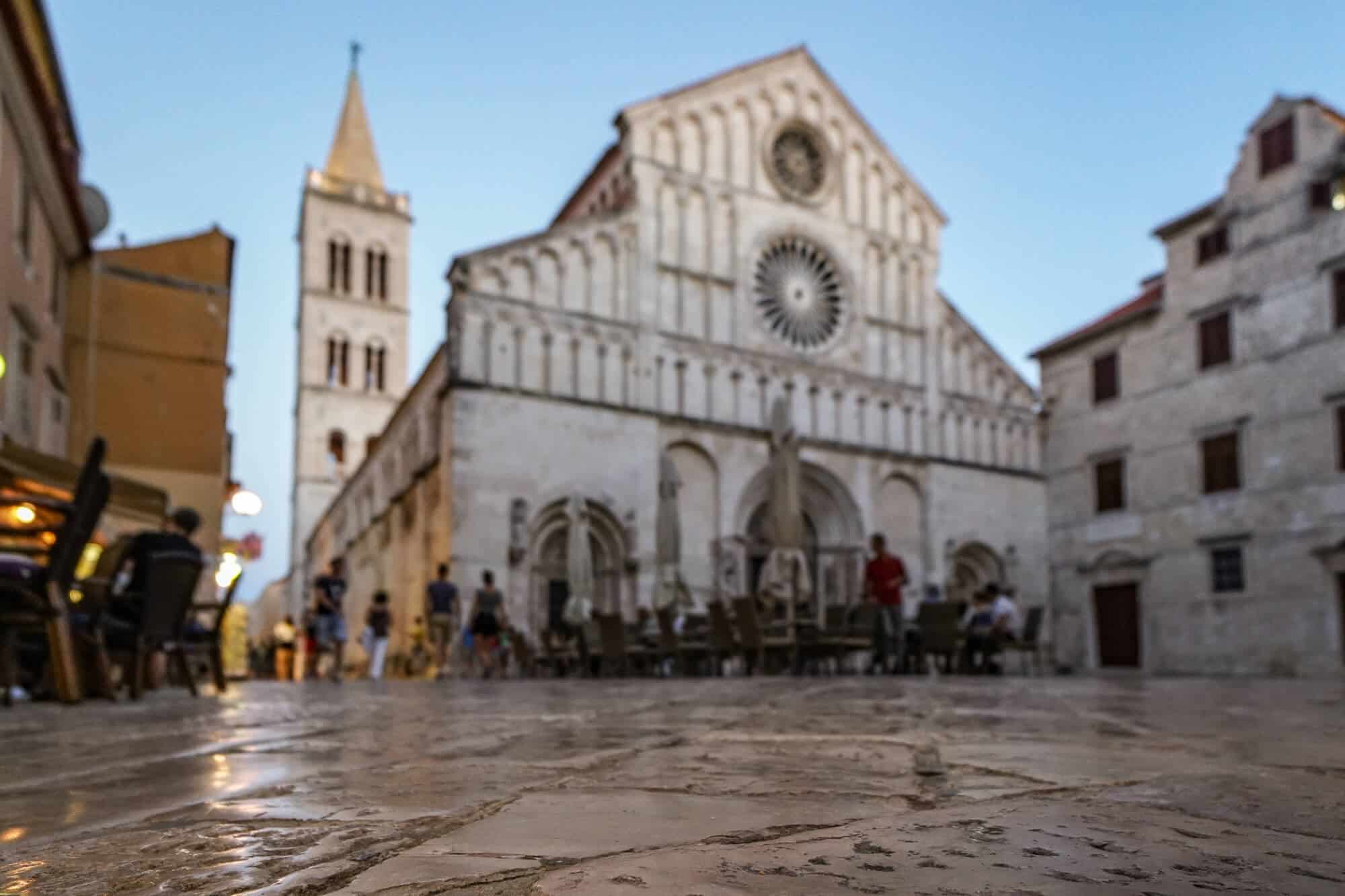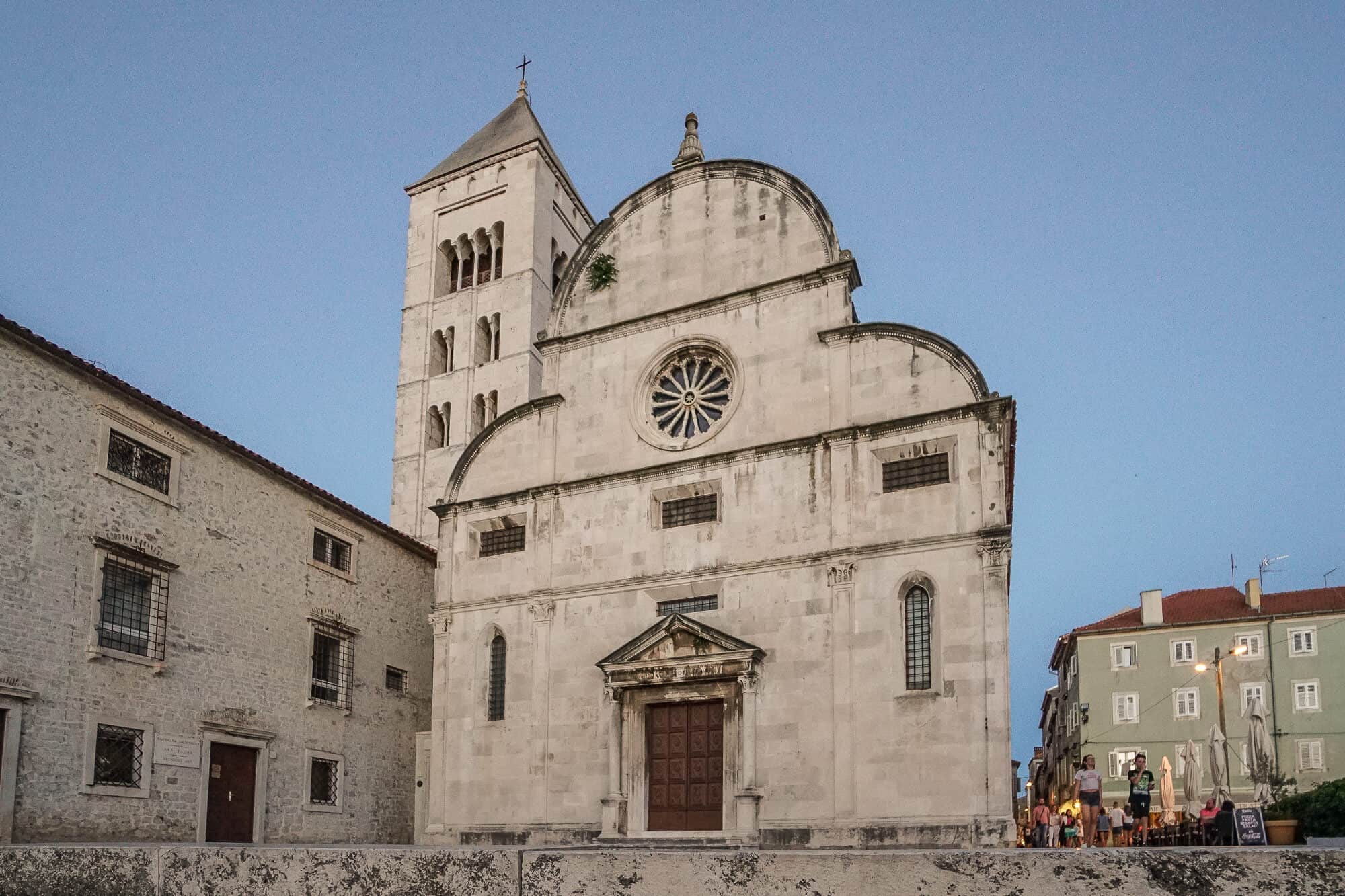 If you would like to make a short detour to the old town, as we did, I recommend the small rowboat, which runs over to the old town peninsula from the end of the pier behind Café Barka on the mainland.
By the way, with a bit of luck you can find a parking lot right at the café. If you do, the café operators will surely be happy if you also order a drink. You can not only admire the sophisticated luxury yachts, but you also have a brilliant view of the sunset – good weather and timing provided.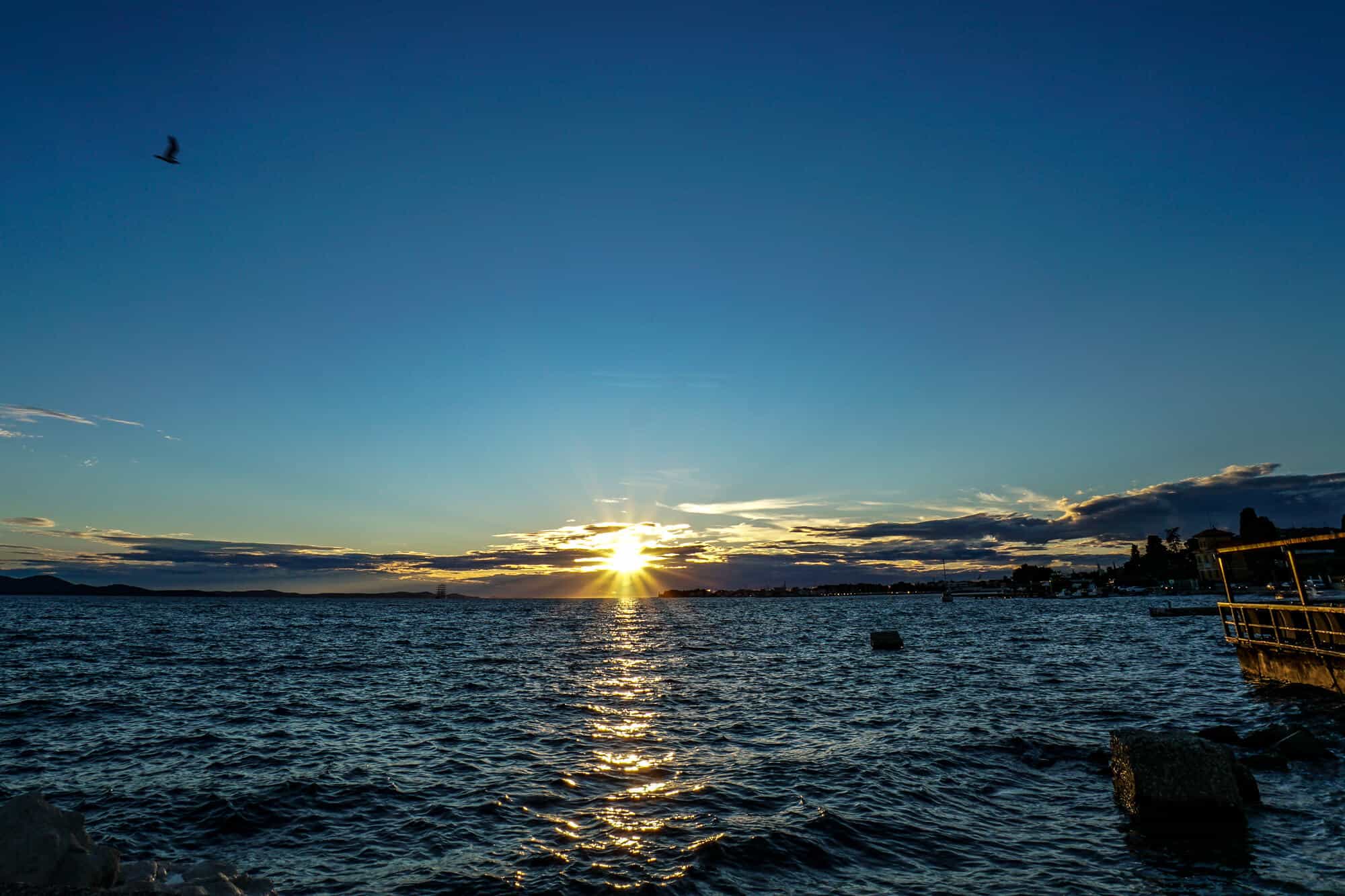 The rowing boat costs 6 kuna (nearly one euro) per person and runs continuously from 7 in the morning until midnight. You can also drive around the old town by car or motorbike and try to get hold of one of the coveted parking lots, but then you miss a romantic crossing, with a young Croat who earns a bit of extra money through real emissionless muscle power.
What to see in and around Zadar
From Zadar we made only one trip: We spontaneously rented a boat to explore the surrounding islands from the water. Fortunately, my travel companion had not only a motorcycle but also the sports boat license. Because in Croatia, this is a prerequisite for chartering. Although we had taken care of it too late, it was not a problem to spontaneously get a boat for the same day. Thanks to the advertising banner on the quay wall of Bonaca, we were able to ask directly for available boats by phone and not even an hour later start the engine.
If you also want to rent a boat, I would recommend you (as we did) to take the passage between the two islands of Ugljan and Pašman from Zadar, passing under a bridge that is not quite unphotogenic.
For the rest, of course, we visited the old town and with some ice cream in our hands let the ancient and medieval buildings with a Mediterranean flair on us.
Other destinations are the Plitvice Lakes with breathtaking waterfalls that you should not miss, the Krka National Park and the ancient city of Split.
Final Thoughts
Since this was my first trip to Croatia, I admit that I had never heard of Zadar. Of course I knew of Split and Dubrovnik, but I also heard about Rovinj only because of the dance festival.
I am happy every time I am invited to unknown places, which then turn out to be little gems. As already mentioned, the day trip by boat was my absolute favorite among the experiences in Croatia and also the tour through the charming old town was beautiful and a worthy end of the day.
PS: I was invited by Villa Punta for two nights. I have not received any financial compensation for this article. My opinion is and remains my own and is not influenced by this collaboration.
Newsletter
Subscribe to my newsletter so I can keep you posted about my life of travels and as a digital nomad! You will never miss a new blog post, a new ebook or where my next adventure is going to bring us. Because it's never going to be boring!