Sunrise Over the Dead Sea – One of my Most Beautiful Sunsets
The sunrise over the Dead Sea from the fortress of Masada was just incredible!
Normally, I'm crazy in love with sunsets! I can't get enough of seeing sunsets and watching photos of them! And probably one of the reasons to become a digital nomad was to be able to see more beautiful sunsets over the ocean and to choose from where I want to work by picking the best sunset spots around the world…
That's why, a few months ago, I started a series on sunsets around the world that I liked most:
But, unfortunately,  I haven't seen many sunrises in my life.
This is part one of my sunrise series: Sunrise in Budapest

And here is part two: Sunrise in Angkor
So one of the most beautiful sunsets was the one I saw from the fortress of Masada over the Dead Sea!
At 3:30 AM was the pick-up to go to the fortress of Masada. Half awake, half asleep the 90 minutes drive went by quickly and was still pitch-black outside when we arrived. Just a little later, dawn was there and I could slowly see the outlines of the mountain in the dark – I still used my flashlamp though. With every step, it got brighter and brighter until I could finally see the Dead Sea in the distance. A 45 minutes hike and 750 steps later, I saw the sun rising behind the mountain, flooding the Dead Sea with warm daylight. I will never forget this moment!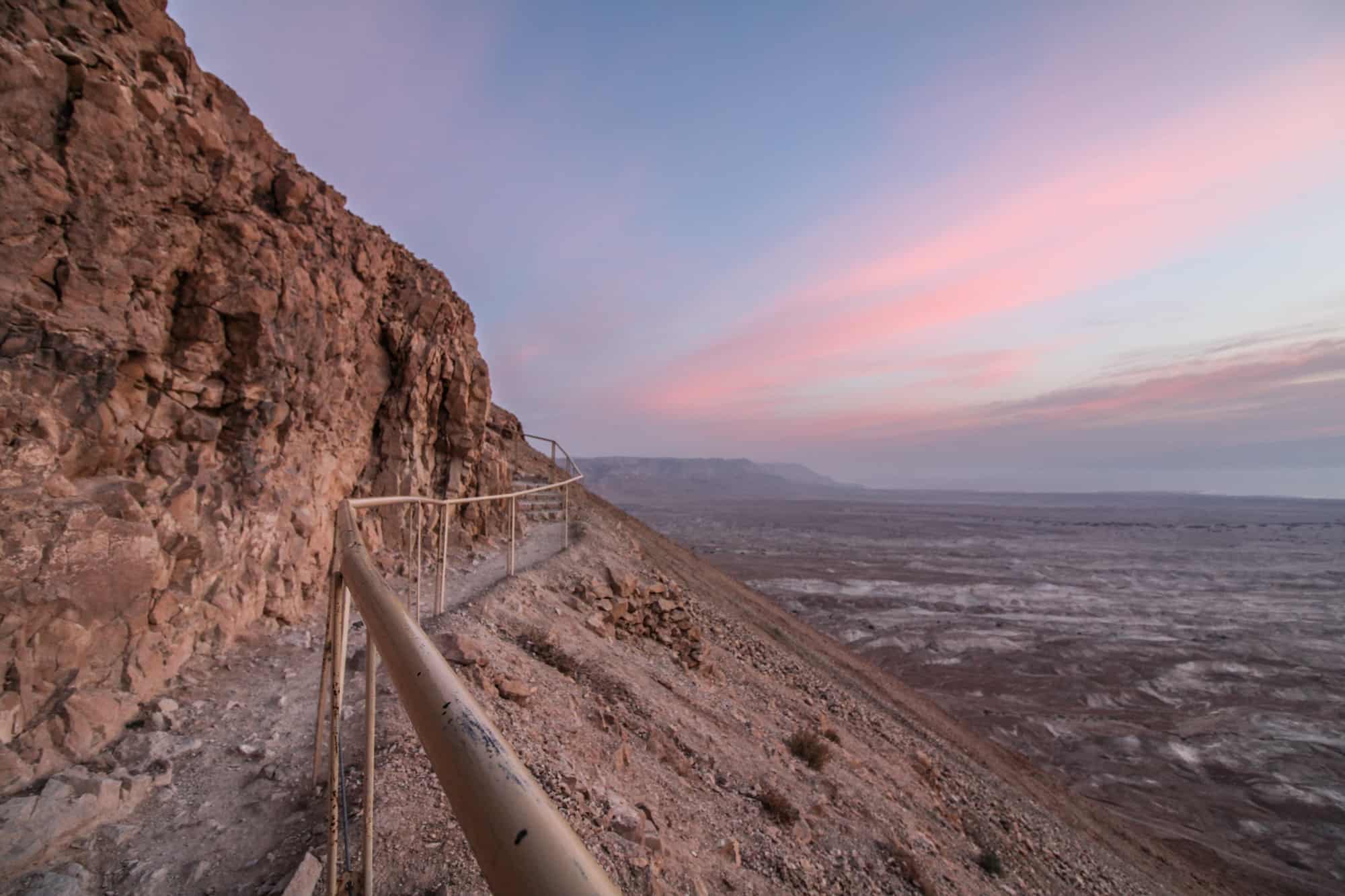 Newsletter
Subscribe to my newsletter so I can keep you posted about my life of travels and as a digital nomad! You will never miss a new blog post, a new ebook or where my next adventure is going to bring us. Because it's never going to be boring!