My Most Beautiful Sunset Part 4 – Isola delle Femmine
One of the most beautiful sunsets I've ever seen was in Flores in Guatemala!
I'm completely in love with sunsets! I can't get enough of seeing them and watching photos of them! And probably one of the reasons to become a digital nomad was to be able to see more beautiful sunsets over the ocean and to choose from where I want to work by picking the best sunset spots around the world…
That's why I started a new series of blog posts with my most beautiful sunsets!
Here is part one: Sunset in Cabarete
And part two: Sunset in Angkor
This is part three: Sunset in Flores!
One of the most beautiful sunsets: Isola delle Femmine in Italy!
Since my mother is from Palermo I know this area quite well. But I had never seen the sunset in Isola delle Femmine. It was just last year when I went there with a cousin of mine.
You just get off the highway A29 Palermo-Mazzara del Vallo at Isola delle Femmine. When you drive over the bridge you're already at the beach. Have a stroll along the promenade or just admire the beautiful sea. This is the perfect beach for you if you want to surround yourself with locals!
Isola delle Femmine means the Island of Women. The abandoned building on the small island reminds us of the past: It was a jail exclusively for women.
But today, the only thing that is left is its name.
But the sunset was one of the most gorgeous ones I've ever seen.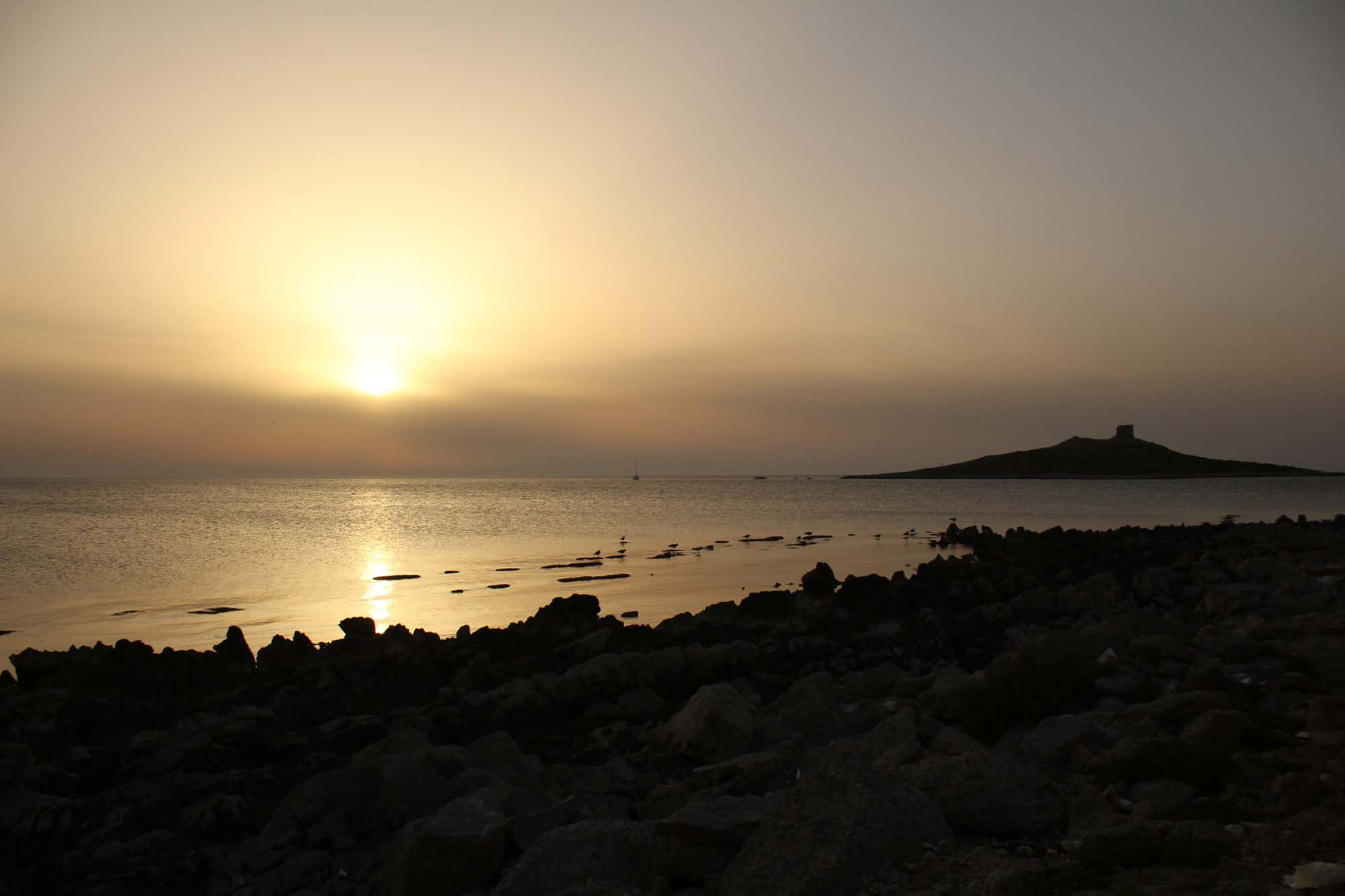 Walk on your right along the promenade! After a while, you will reach this part with no sand, but just harsh rocks. You will see this almost hostile landscape when the tide is low. It's a perfect place to take photos.
Newsletter
Subscribe to my newsletter so I can keep you posted about my life of travels and as a digital nomad! You will never miss a new blog post, a new ebook or where my next adventure is going to bring us. Because it's never going to be boring!