City Cruising on the Danube – 7 Days on a River Cruise With A-ROSA
Vienna, Bratislava, Budapest… What sounds like a cool city trip to some amazing capitals in Europe, is part of the A-ROSA Danube Classics Tour. I'm completely hooked for cruises since I went on the Nomad Cruise, so at some point, I had the idea of doing a river cruise. That's why I was really happy to get the invitation to cruise the Danube with A-ROSA.
Meeting Point Passau
I arrived in Passau on the day before our departure and spent a night in this picturesque German city. In the afternoon I met my fellow bloggers who have also been invited to come on this press trip.
NOMAD TIP

I was working in a café called Kowalski until it was time to leave for the trip.
At the central station of Passau I then met Corinna (Aussteigen Bitte!) and the other participants. Except Julia (Globusliebe), who couldn't make it in time to Passau because of a delayed train. She joined us on the next day in Vienna.
Departure From Engelhartszell
The cruise started in an Austrian village called Engelhartszell. The sun was shining and the sky was blue when we were on deck and listened to the A-ROSA song.
We had 579 kilometers with ten locks ahead of us.
Then we had time to explore the ship: I especially liked the fitness and wellness area. This is where I did my daily workout in the mornings. From the sauna and the relaxation room, you have a fantastic view.
The only bad news was: Internet on board wasn't really working – except when anchoring! So, for all nomads who want to cruise over the Danube: Take a digital detox for the whole week or prepare to be able to work only when anchoring or being on land! That's why I added a Wi-Fi spot for every stop. So you don't have to search for a place.
First Stop: Vienna
The next morning, I woke up early. So I could see the sunrise from my cabine
I have been to Vienna in 2011, which is why I liked the sightseeing tour that we did, but I didn't go crazy to see all those places like the St. Stephen's Dome again. If you have never been to Vienna, the tour will be perfect for you.
What really blew my mind was the Justizpalast (the Palace of Justice aka. the Court House, which you can see in the photo) and the University. The buildings are super impressive from the inside as from the outside and I think they are both secret photo spots. If you make it to the Court House don't forget to check out the café on the roof top terrace. Unfortunately, I didn't make it up there since we were thrown out because they didn't like us to take the photos. If you want to take them: Be careful so that the security staff doesn't see you!
NOMAD TIP

In Vienna, there is a coworking space called Loffice. I met the founder of this small chain in Budapest so I really wanted to check out their space in Vienna. If you prefer to work from a café, my friend and expert for Vienna Bettina (WeBound Marketing) a place called Cocoquadrat.
Second Stop: Esztergom
The second stop brought me back to Hungary. So far, I had only been to Budapest. Now, I got to know Esztergom. The Basilica is the biggest one in the whole country: an impressive building, which seems to watch over the entire region upon its hill.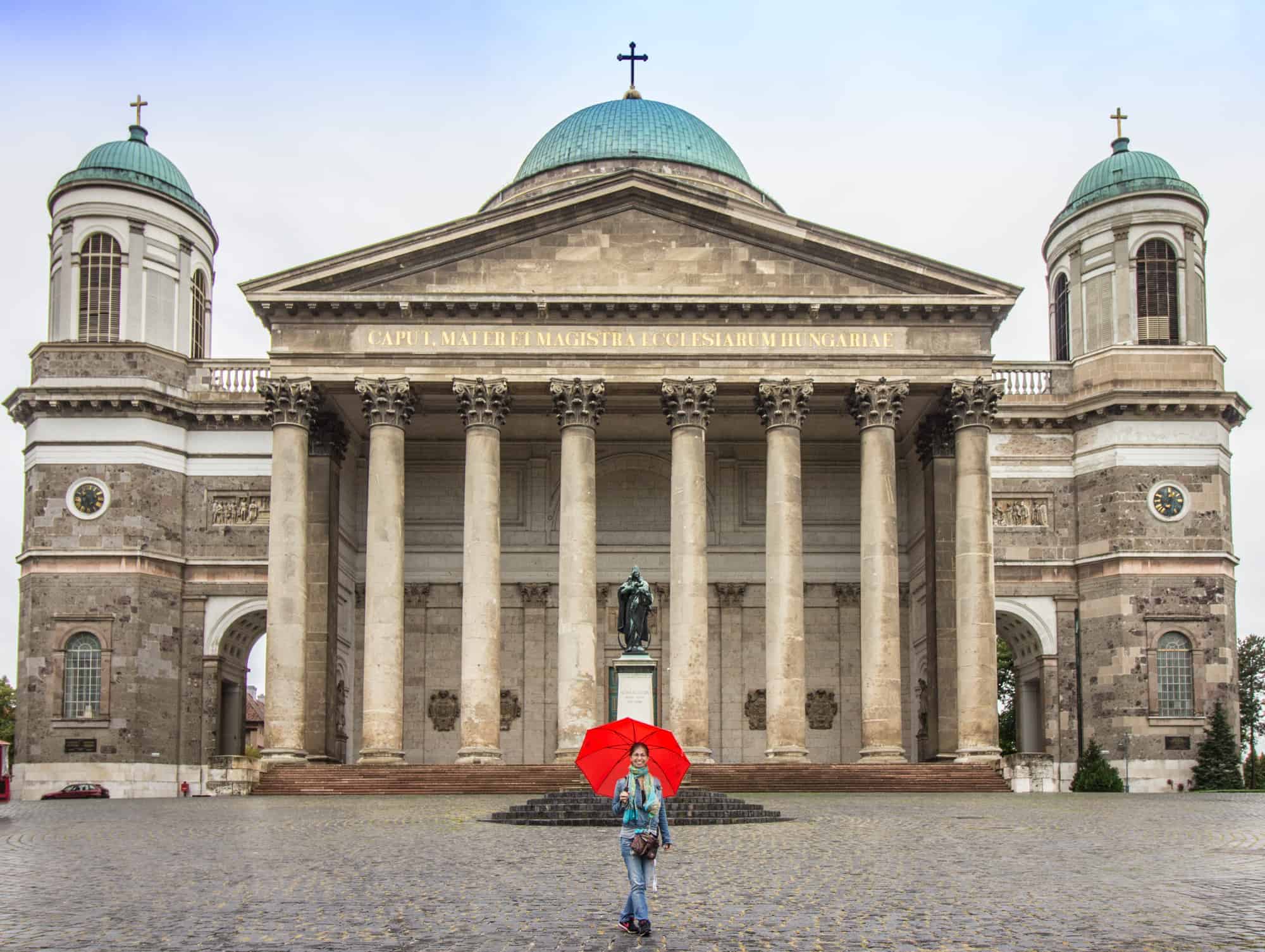 (SLIGHTLY IRONICAL) NOMAD TIP

There is Wi-Fi in the Basilica And it's working quite well. I haven't done a speed test but it was fast enough to post on Instagram while I was in there.
Third Stop: Budapest
When I say the name of the city, my voice is full of love: Budapest! What an amazing capital… Right before my trip with A-ROSA I had spent three beautiful weeks here. That's why, again, the city tour brought me to places that I already knew – although I still love them! One of my favorites is the Fisherman's Bastion with the Matthias Church in Buda.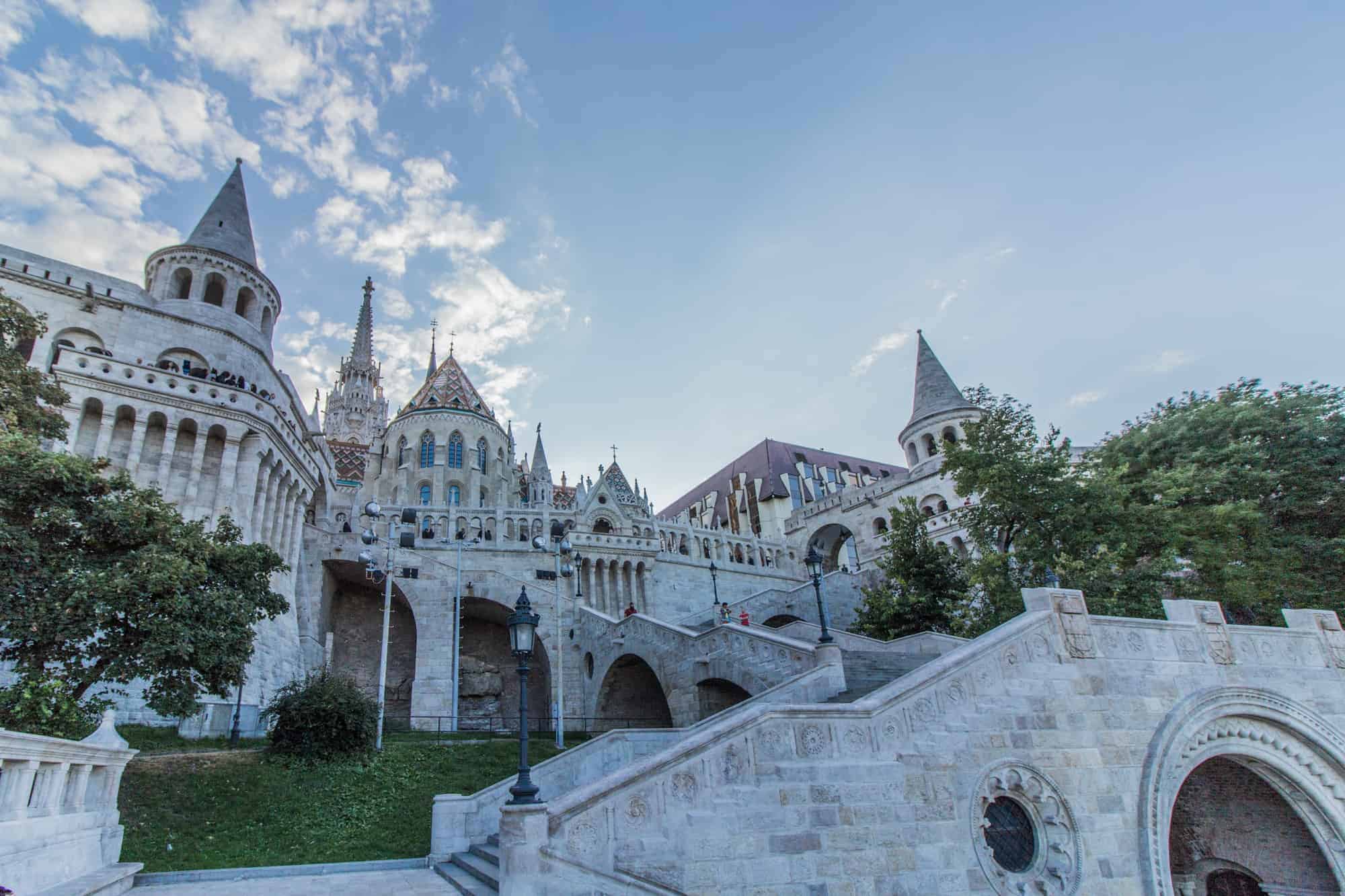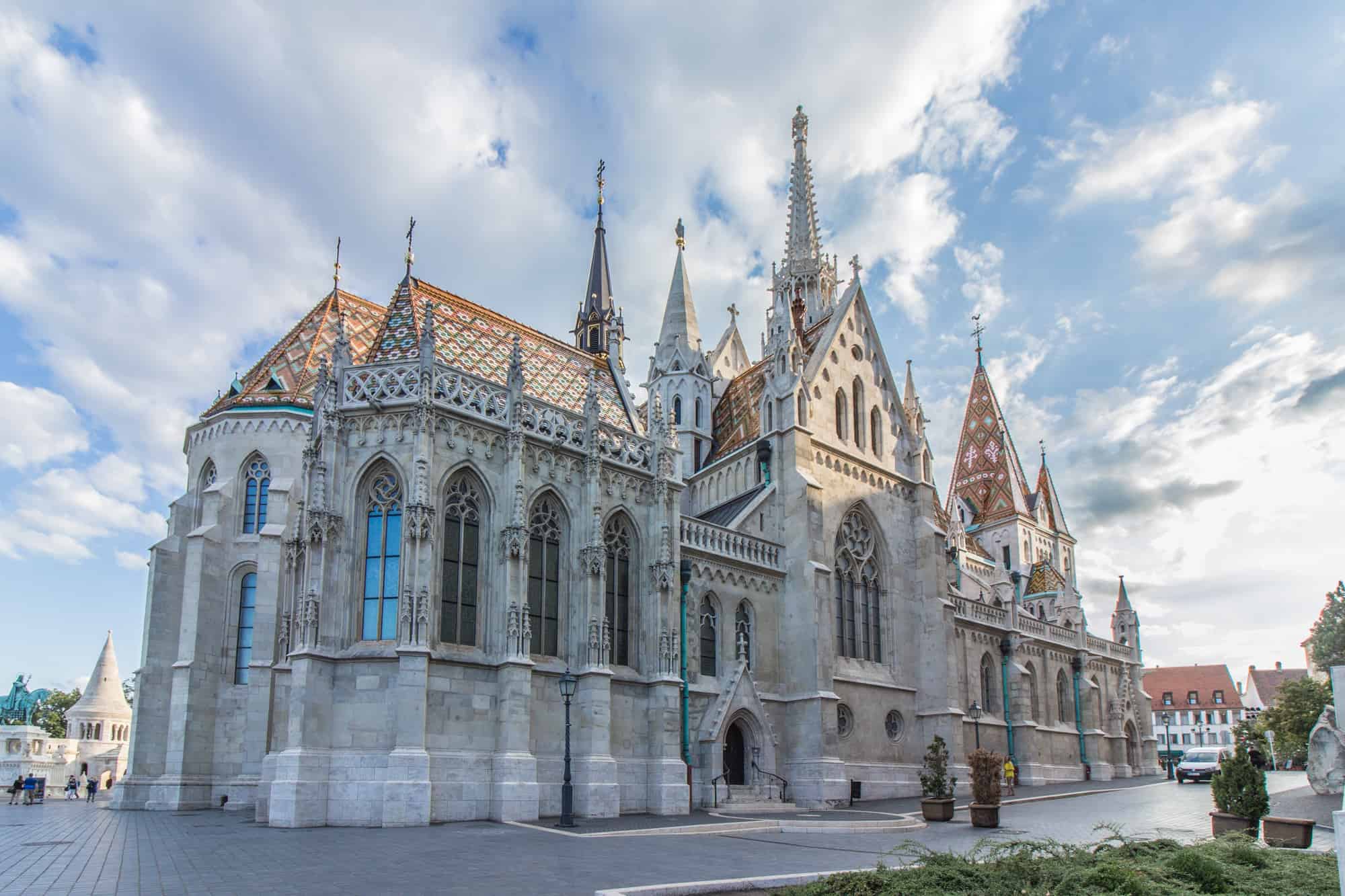 That's why I decided to return on the next morning to see the sun rise over Pest for one last time. And it was spectacular:
After a quick breakfast on board of A-ROSA Bella we went on another tour: The Chef took us on a shopping tour through the market and afterwards I went with Julia to the Basilica.
It's 600 Forint (around 2 Euro) to get up on the main tower to enjoy the panorama view. If you don't like to take the stairs – just use the elevator!
Up there, this fantastic view is waiting for you::
After that, we went back on board to enjoy the nice weather: Check out my private instagram channel @barbara_riedel to see a photo of me in the pool.
NOMAD TIP

My absolute favorite place to work was Café Magvető! Great vibe, super friendly owner, and they have fast Wi-Fi and power plugs.
Forth Stop: Bratislava
Bratislava is the secret pearl of that region! The tour through the old town was super interesting.
But what I enjoyed most was the view over the city from the castle.
NOMAD TIP

Check out ImpactHub Bratislava! A super cute coworking space in the heart of the city only 10 minutes walking from the castle. Perfect to combine work and pleasure!
Fifth Stop: Melk
Melk Abbey is a UNESCO heritage site in Austria. It's a super impressive buidling from the inside but most of all from the outside. Unfortunately, I don't think it's worth the entrance fee.
You are not allowed to take photos from the inside, which is why I recommend you to just enjoy the Abbey from the outside and go back to the ship then. Wi-Fi will be better since everybody else will be gone…
Return to Passau
After an exciting week, we returned to Engelhartszell where everything had started. We took our transfer back to Passau where we had to say goodbye. And while everybody else was going home – I was moving on to my next destination: Bucharest!
My Conclusion?
The cruise was amazing – the destinations were great and the press trip group was just awesome! I do admit that it would have been strange though to be there without my fellow travel bloggers. The age of the "normal passengers" was several decades above ours. Still, I would go on the tour again, anytime, and would be super happy to be back on board of a ship by A-ROSA.
PS:  A-ROSA invited me on the trip over the Danube. I didn't get any financial compensation. My opinion is not influenced but my own.
Newsletter
Subscribe to my newsletter so I can keep you posted about my life of travels and as a digital nomad! You will never miss a new blog post, a new ebook or where my next adventure is going to bring us. Because it's never going to be boring!