The Most Beautiful Sunset – Cabarete in the Dominican Republic
Is there something more beautiful than a sunset over the ocean?
I'm completely in love with sunsets! I can't get enough of seeing them and watching photos of them! And probably one of the reasons to become a digital nomad was to be able to see more beautiful sunsets over the ocean and to choose from where I want to work by picking the best sunset spots around the world…
That's why I started a new series of blog posts with my most beautiful sunsets!
Here is part two: Sunset in Angkor
One of the most beautiful sunsets I've ever seen was in Cabarete in the Dominican Republic!
I can still remember how was walking along the beach searching for the sun, but it was hidden behind the trees. A friend said "Well, no sunset for us today! We won't be able to see it!" But I asked him to move on and try to see it from the other side of the beach. And I was right. We had a great view and that sunset was simply breathtaking.
It made the sky shine in gold, blue and pink!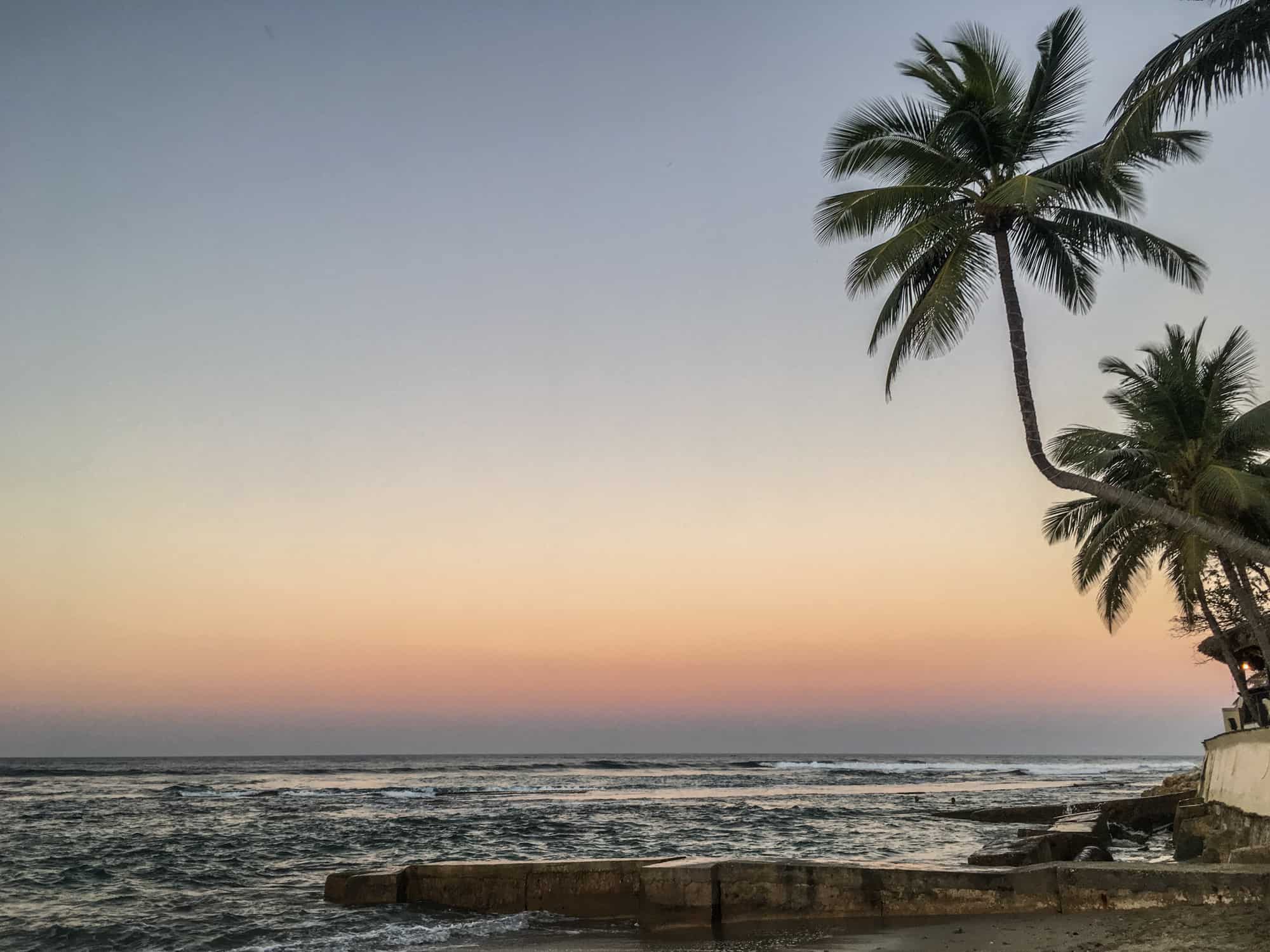 I think that was the only sunset in Cabarete that I saw from the beach and I will remember it forever!
 Being a Digital Nomad in Cabarete
I have been living and working in Cabarete for six weeks. If you want to do the same you should check out my Cabarete Guide for Digital Nomads. It's packed with all necessary information to have a smooth start in this great expat and nomad spot in the Caribbean!
Newsletter
Subscribe to my newsletter so I can keep you posted about my life of travels and as a digital nomad! You will never miss a new blog post, a new ebook or where my next adventure is going to bring us. Because it's never going to be boring!