Yuccs Schuhe – Nachhaltig, bequem und schön
UNBEZAHLTE WERBUNG
Gerade im Sommer diesen Jahres kam mir der Gedanke, auch den Bereich Travel Fashion auf Barbaralicious mit aufzunehmen. Als mich im Oktober eine Anfrage erreichte, ob ich ein paar Schuhe testen wollte, erschien mir das wie ein Zeichen, dass ich diese Richtung einschlagen sollte. Hier kommt daher mein erster Fashion-Bericht:
Yuccs Schuhe – Entstehung der Idee und Unternehmensphilosophie
Yuccs Gründer Pablo Mas hatte eine Vision: Er wollte den bequemsten Schuh der Welt erschaffen. Hochwertige und natürliche Materialien standen für ihn dabei an erster Stelle. Aber nicht nur äußerst bequem sollte der Schuh werden. Auch die Umwelt war für ihn ein zentrales Thema, sodass schnell klar wurde: Zunächst musste dafür die Frage nach dem Material geklärt werden. Die am häufigsten verwendeten Sorten Leder und Kunststoff kamen für sein Projekt nicht infrage. Innovativ musste das verwendete Material sein.
So steckte er viel Leidenschaft in seine Idee und in die Erfindung eines neuen Stoffes, aus dem sein Traum gemacht werden sollte.
Das Team hinter den Schuhen von Yuccs begab sich dafür auf eine Zeitreise. Sie schauten, welche Materialien in der Vergangenheit verwendet wurden und wurden so auf Merinowolle aufmerksam – in Spanien galt sie einst als das Gold unter den Geweben, bis sie von Synthetikstoffen verdrängt wurde, mit dessen niedrigen Preisen das Naturprodukt nicht mithalten konnte.
In Zusammenarbeit mit dem AITEX Textile Technology Institute entwickelte das Yuccs Team aus der Faser von Merinowolle ein neues, einzigartiges Gewebe, das die Grundlage der Schuhe von Yuccs werden sollte.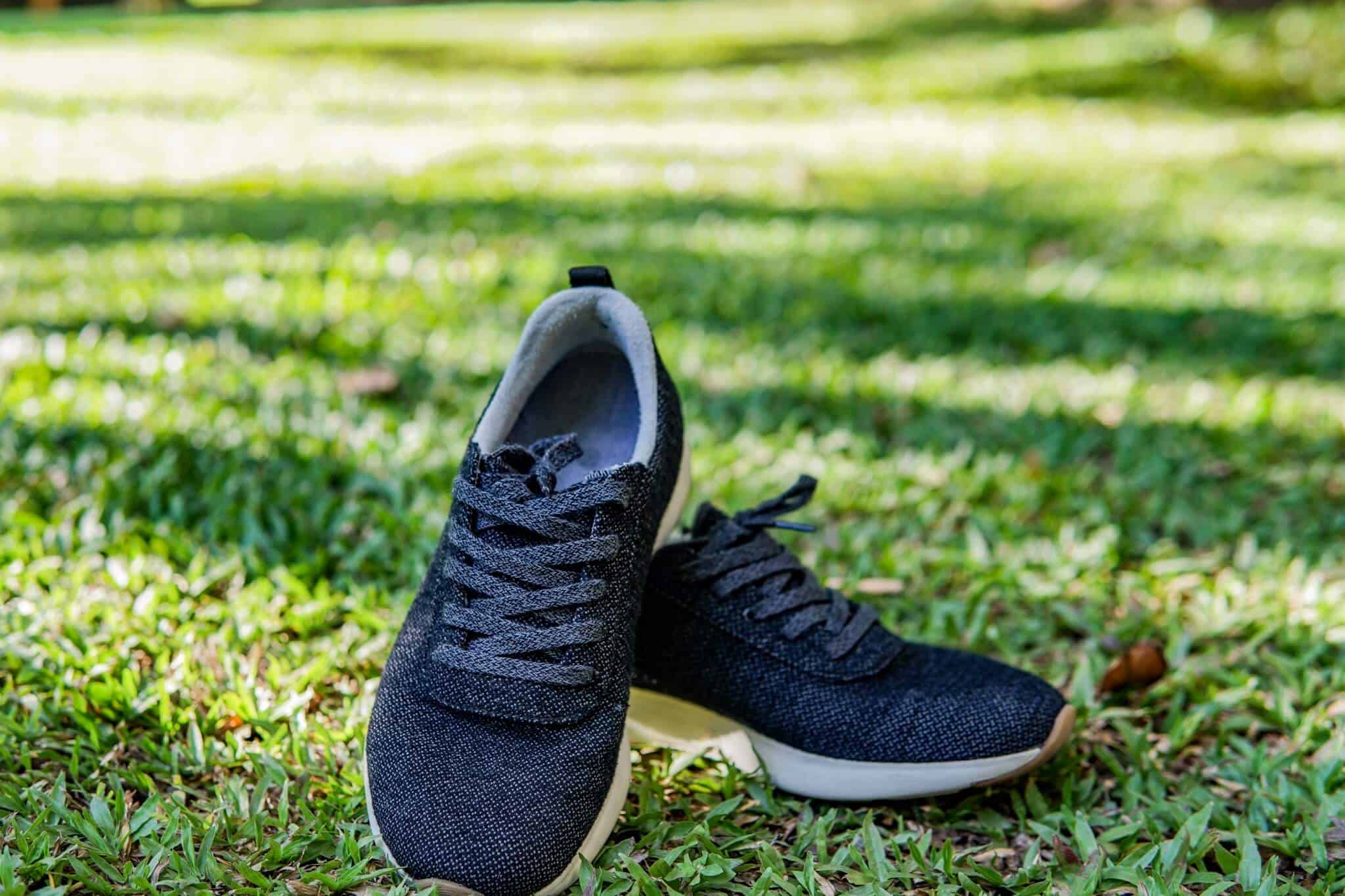 Yuccs Schuhe – Merinowolle als Schlüssel
Als das Team auf Merinowolle stoß, wussten sie, dass sie es mit einer ganz besonderen Faser zu tun hatten. Das natürliche "Supermaterial" ist durchlässig und extrem weich, passt sich an den Fuß an, wirkt antibakteriell, ist langlebig und hemmt auch noch Gerüche…. Kurz gesagt, es ist ein Geschenk von Mutter Natur.
Aus der Merinowolle hat das Yuccs Team in Monaten der Forschung und Entwicklung zusammen mit dem Institut AITEX das Yuccs-Gewebe entwickelt.
Der Yuccs-Stoff ist weltweit einzigartig.
Da es Pablo Mas außerdem wichtig war, auf Nachhaltigkeit und ethische Bedingungen zu achten, wählte er Alicante als Ort für den gesamten Prozess aus: vom Spinnen, Weben, Färben und Veredeln. Yuccs Gewebe wird als zu 100% in Spanien hergestellt, nachhaltig und mit angemessenen Arbeitsbedingungen.
Yuccs Schuhe – Mein Test
Seit etwas mehr als einem Monat trage und teste ich nun die Schuhe. Ich hatte sie sowohl im herbstlich, kühlen Deutschland an als auch im heißen, tropischen Thailand.
Das Versprechen von Yuccs lautet, dass die Merinowolle im Winter warm hält und im Sommer luftig, frisch ist. Das, was eigentlich ein unmögliches Oxymoron zu sein scheint, ist jedoch gelungen.
Yuccs Schuhe im Herbst und Winter
Bei um die 10 Grad im deutschen November hatte ich nicht ein einziges Mal das Gefühl kalte Füße zu bekommen. Bei meinem Kurztrip nach Budapest am ersten Novemberwochenende hat sich spontan ein weiterer, ungeplanter Test ergeben: An einem Tag goss es wie aus Eimern. Ich machte mir ein wenig Sorgen, dass sich die Wolle vollsaugen und ich mit nassen Füßen durch die ungarische Hauptstadt laufen würde. Aber das Gegenteil war der Fall: Meine Füße blieben trocken und warm. Die Schuhe trockneten zudem relativ schnell.
Yuccs Schuhe im Sommer
Einen Tag nach meiner Rückkehr aus Budapest ging es auch schon wieder auf eine längere Reise: Ich flog für einen dreiwöchigen Aufenthalt nach Thailand.
Ich gebe zu, anfangs war ich ein wenig besorgt, dass ich schwitzige Füße bekommen könnte. Nachdem mir die Schuhe gerade bewiesen hatten, dass sie bei Temperaturen fast im einstelligen Bereich und bei Regen ideal waren, konnte ich mir fast nicht vorstellen, dass sie bei über 30 Grad nicht viel zu warm waren. Aber der Gedanke erwies sich als völlig falsch.
Sowohl in Bangkok als auch später in Chiang Mai und Mae Hong Son hatte ich nie das Gefühl, mit den Yuccs Schuhen falsches Schuhwerk zu haben.
Während meines Vipassana im Wat Pa Tam Wua Forest Monastery bin ich sogar mit diesen Schuhen in den Dschungel und auf Erkundungstour durch die dortigen Höhlen. Alles überhaupt kein Problem.
Yuccs Schuhe – Mein Fazit
Die Schuhe sehen nicht nur schick aus (ok, das ist natürlich Geschmacksache!), sondern halten auch, was sie versprechen: Der Stoff hält bei niedrigen Temperaturen warm und ist im Sommer luftig. Er scheint mir gerade für Reisende ein perfekter Allrounder zu sein, mit dem du für jede Wetterlage gewappnet bist. So kannst du auch Klimazonen wechseln, ohne gleich mehrere paar Sneakers mitnehmen zu müssen.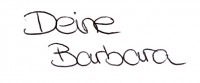 PS: Ich habe das paar Schuhe von Yuccs kostenfrei zum Test zur Verfügung gestellt bekommen. Eine finanzielle Vergütung habe ich nicht erhalten. Meine Meinung wurde von dieser Kooperation nicht beeinflusst.
Did you like this blog post?
Share it in your social networks!
Subscribe to my newsletter so I can keep you posted about my life of travels and as a digital nomad! You will never miss a new blog post, a new ebook or where my next adventure is going to bring us. Because it's never going to be boring!