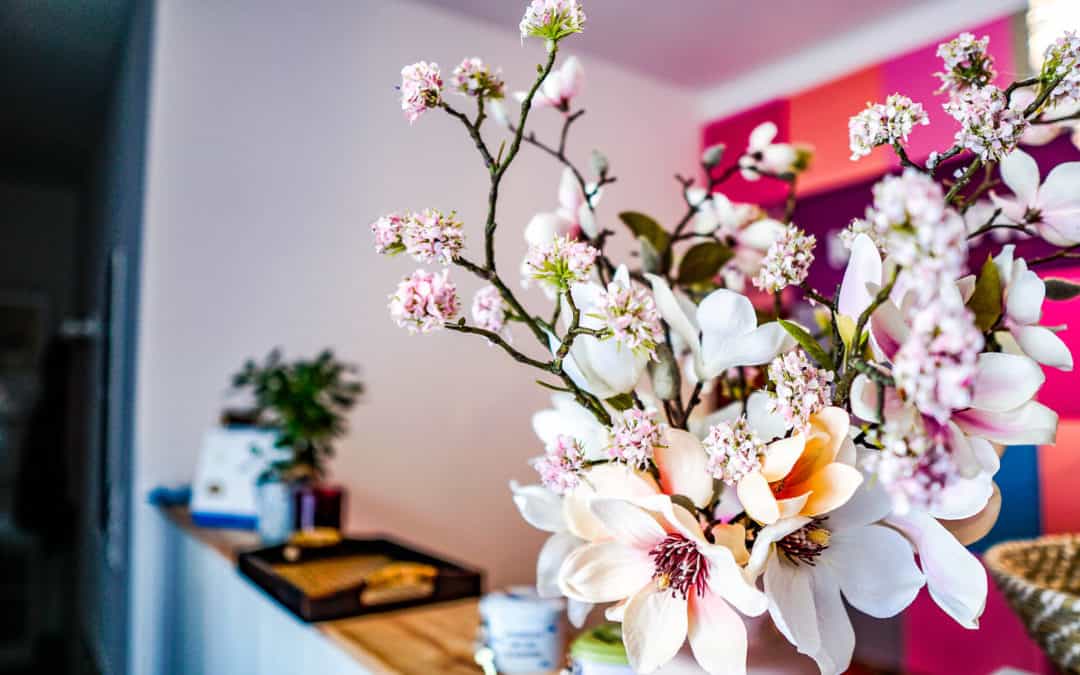 KalPaPruek – Thai-Massage in Maintal-Bischofsheim
WERBUNG
Ich weiß nicht, wie es dir geht. Aber ich vermisse Thailand und meine Reisen nach Asien ganz allgemein ganz schön. Da kam es gerade richtig, dass mir eine Freundin sagte, dass ein kürzlich eröffnetes Thai-Massage-Studio in Maintal-Bischofsheim meine Hilfe gebrauchen könnte und ein bisschen Werbung machen möchte. Daher stelle ich dir heute KalPaPruek vor!
Thai-Massage in Maintal-Bischofsheim
Am 1. Februar 2020 eröffnete in Maintal-Bischofsheim ein neues Thai-Massage-Studio. Es trägt den klangvollen Namen KalPaPruek (Thai für die Blüte des Zwergapfelbaumes) – mehr zu den Hintergründen für diesen Namen, erzähle ich dir weiter unten.
Wie so viele Unternehmen musste auch KalPaPruek während der Coronazeit schließen. Aber seit Mitte Mai ist das Team wieder voll da und freut sich auf deinen Besuch!
Sobald du den Laden betrittst, kommt Thailand-Feeling auf: Du schlüpfst gleich aus deinen Schuhen und rein in die Sandalen… Genauso wie in guten Massage-Salons in Thailand!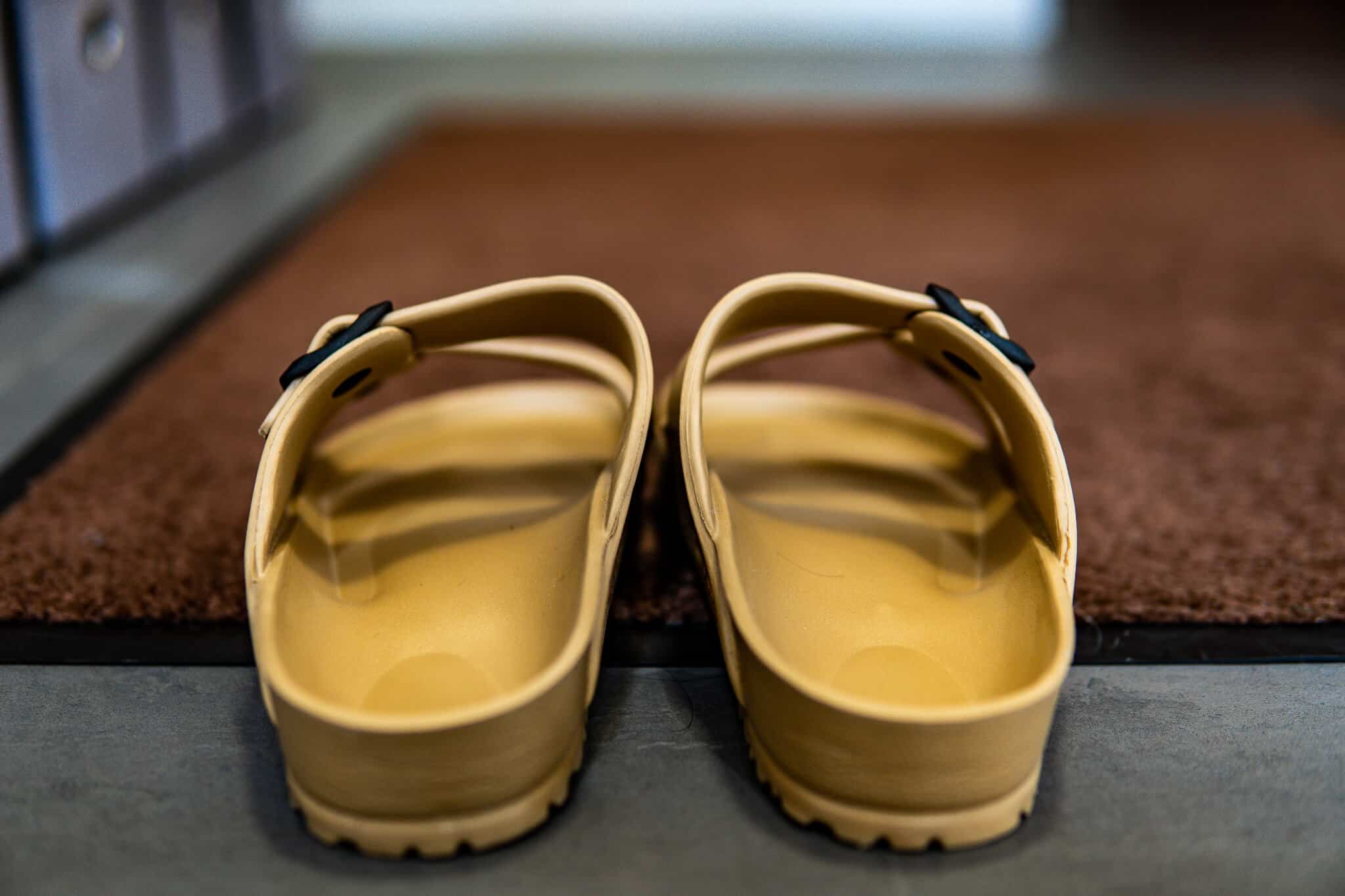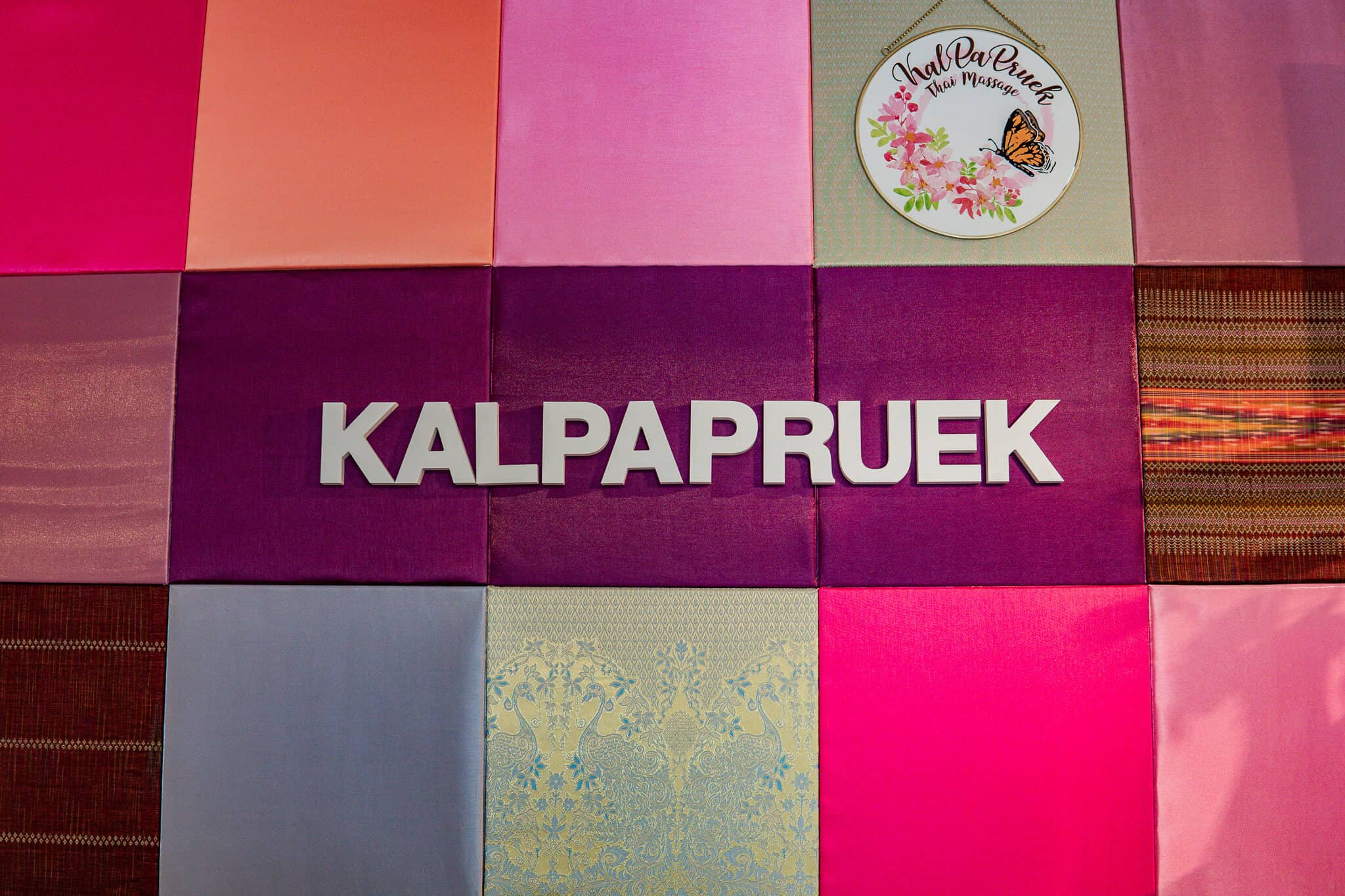 Als ich mit der Besitzerin das erste Mal kommuniziere, fragt sie mich, wie alt ich bin. Auf meine Antwort sagt sie, dass ich sie Pi Pu nennen könne, da ich jünger sei als sie. Spannend, wie sich die Anrede in der thailändischen Sprache nach solchen Details richtet.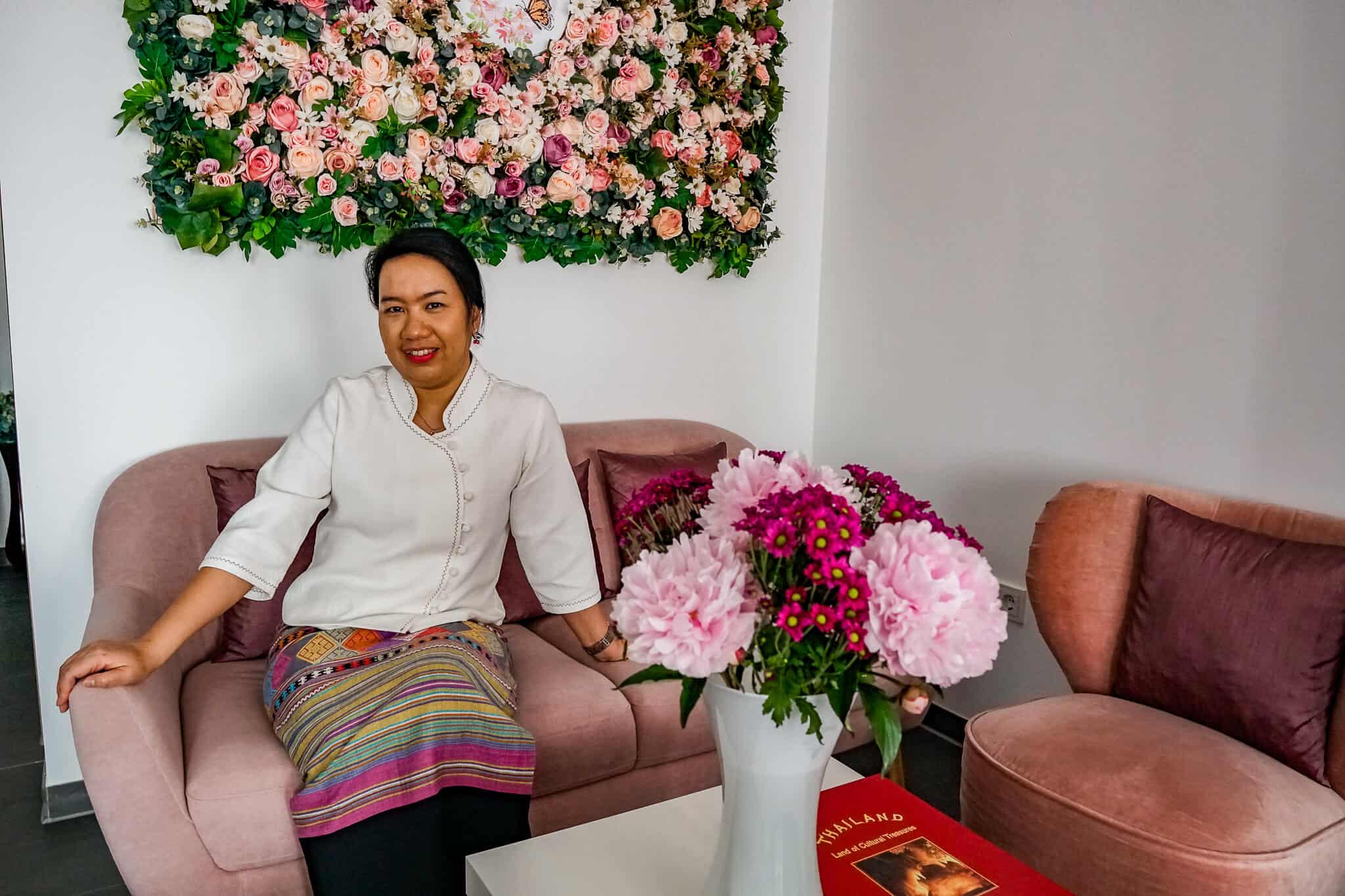 Ich schaue mich um. Der Salon ist ein wenig anders eingerichtet als die in Thailand. Blumen beherrschen das Bild, nicht Haustempel und Bilder der thailändischen Königsfamilie. Auch wenn es natürlich sehr wohl ein paar Statuen gibt: einen kleinen Buddha, eine Chevakakomaraphat-Statue – das ist der Begründer der traditionellen Thai-Massage – und einen Elefanten. Sie stehen in einer Glasvitrine neben dem Tresen bzw. Buddha thront mit wachsamen Augen über ihr.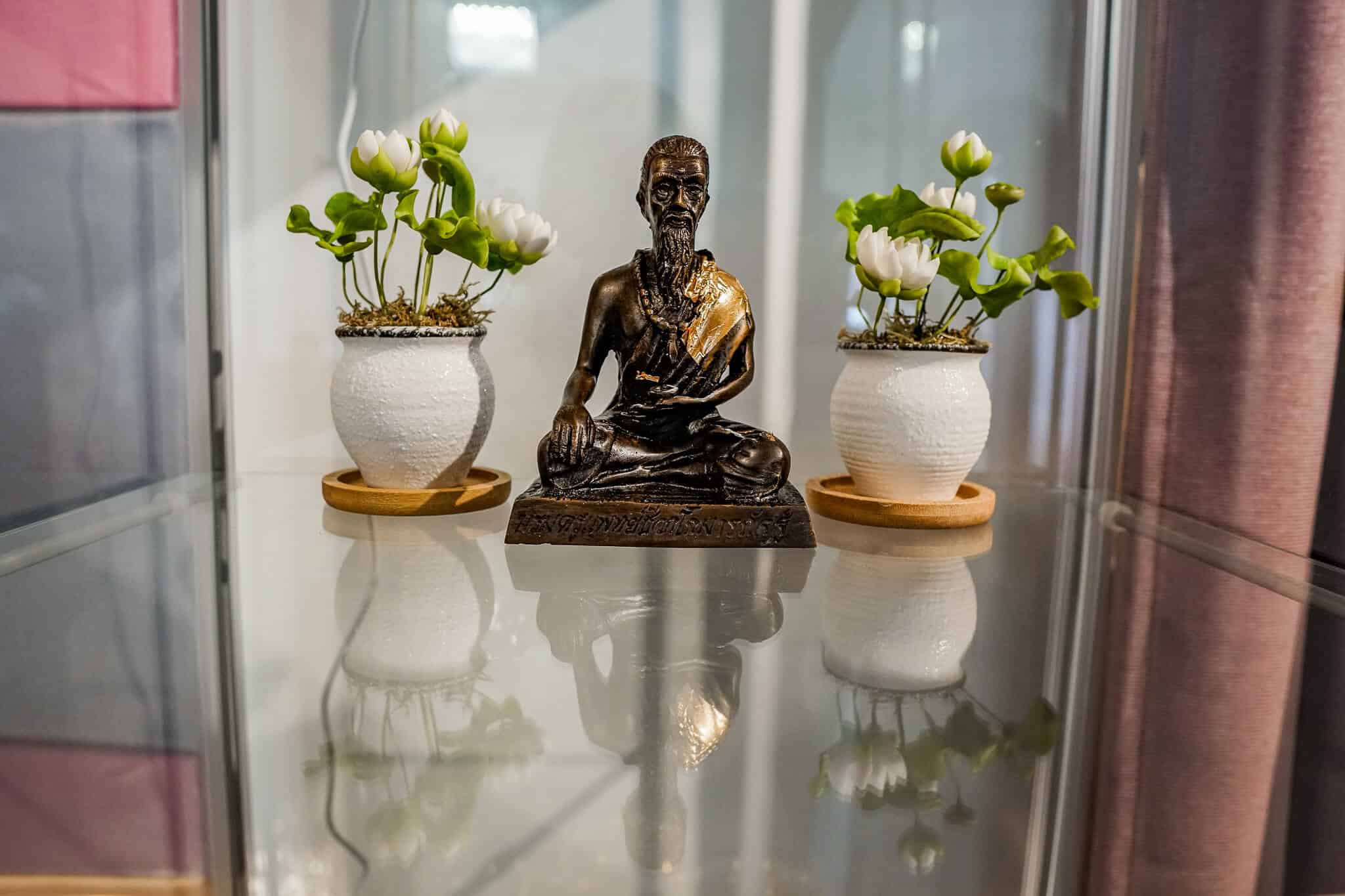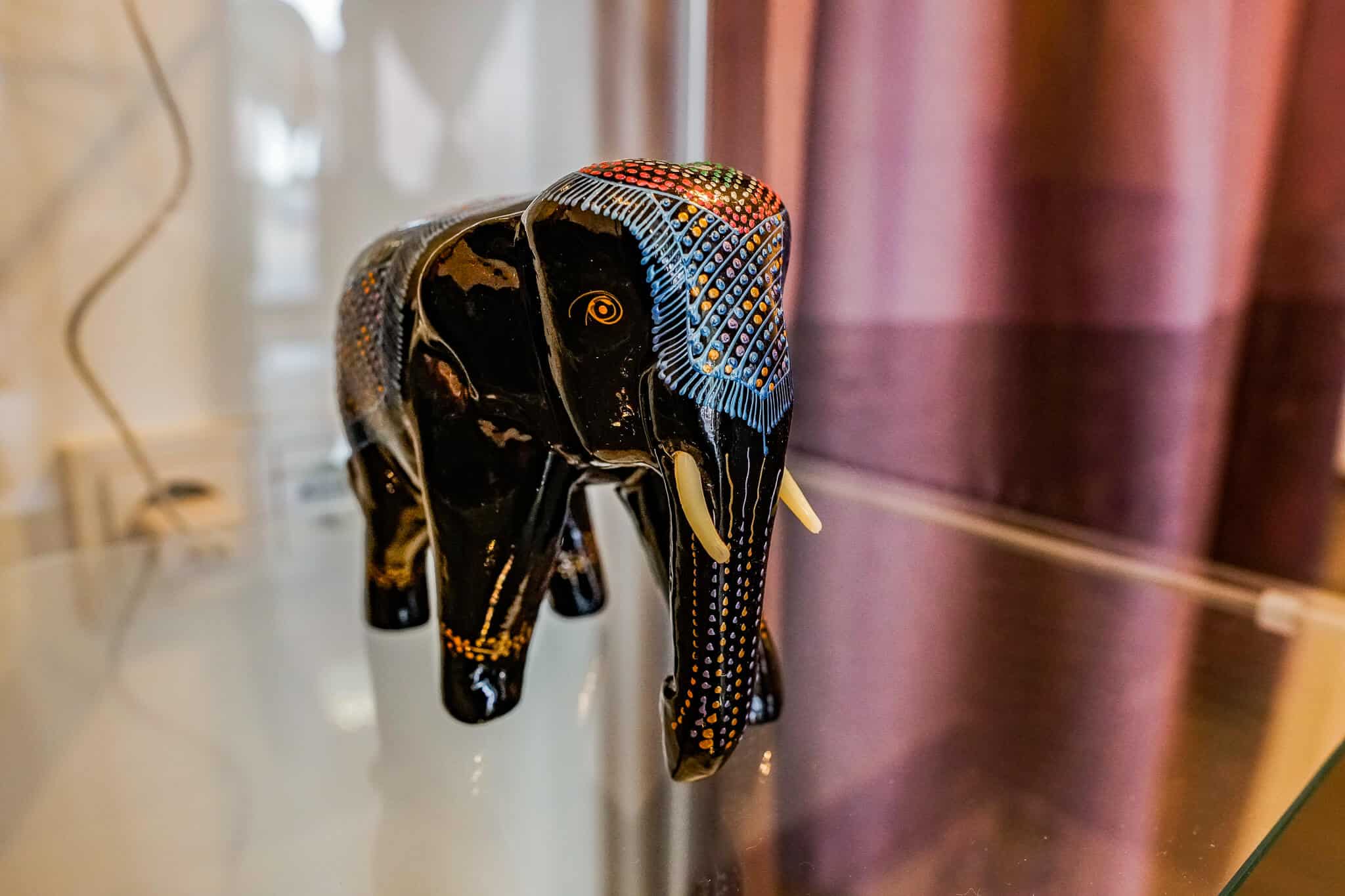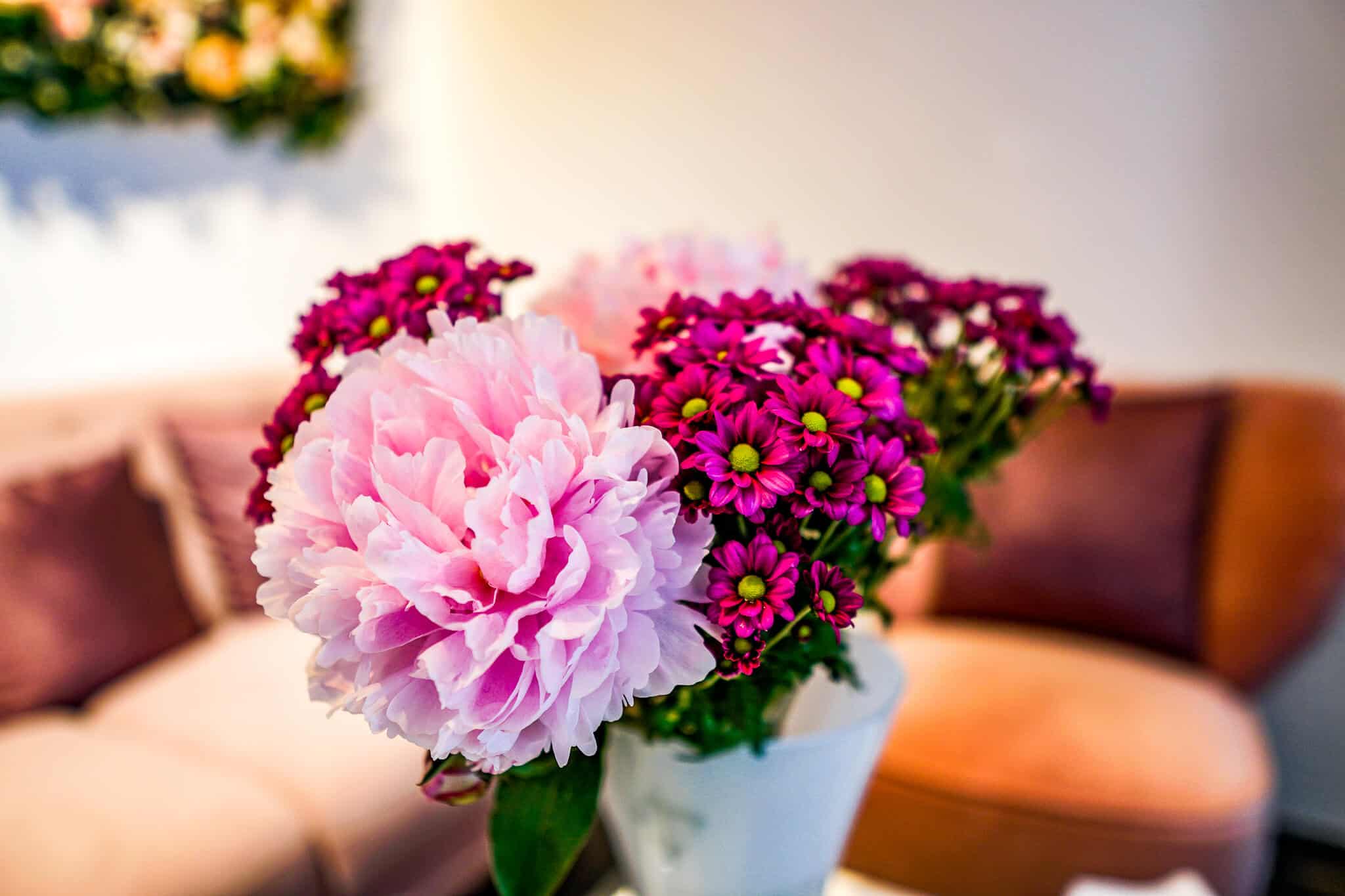 Auf dem Tisch liegt ein Buch über Thailand und direkt daneben das offizielle Thailand Magazin. Witzigerweise habe ich letztes Jahr selbst einen Artikel für diese Zeitschrift geschrieben. Ich blättere darin und finde ihn gleich.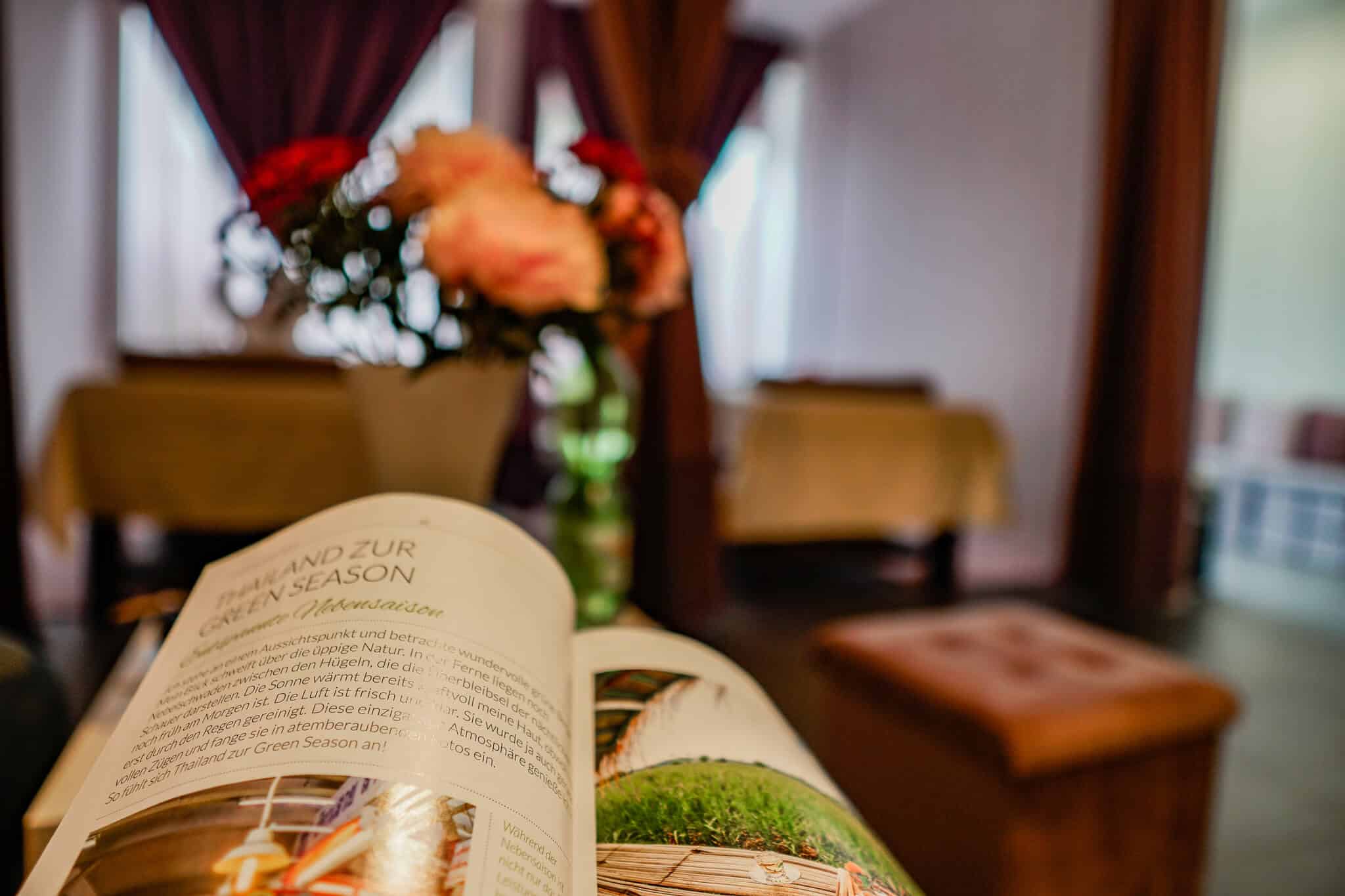 Die Massageliegen und Massagen
Vier Massageliegen warten darauf, dass du dich auf ihnen verwöhnen lässt. Liebevoll sind auch sie mit Blumen dekoriert oder mit Handtüchern, die zu Schwänen geformt sind.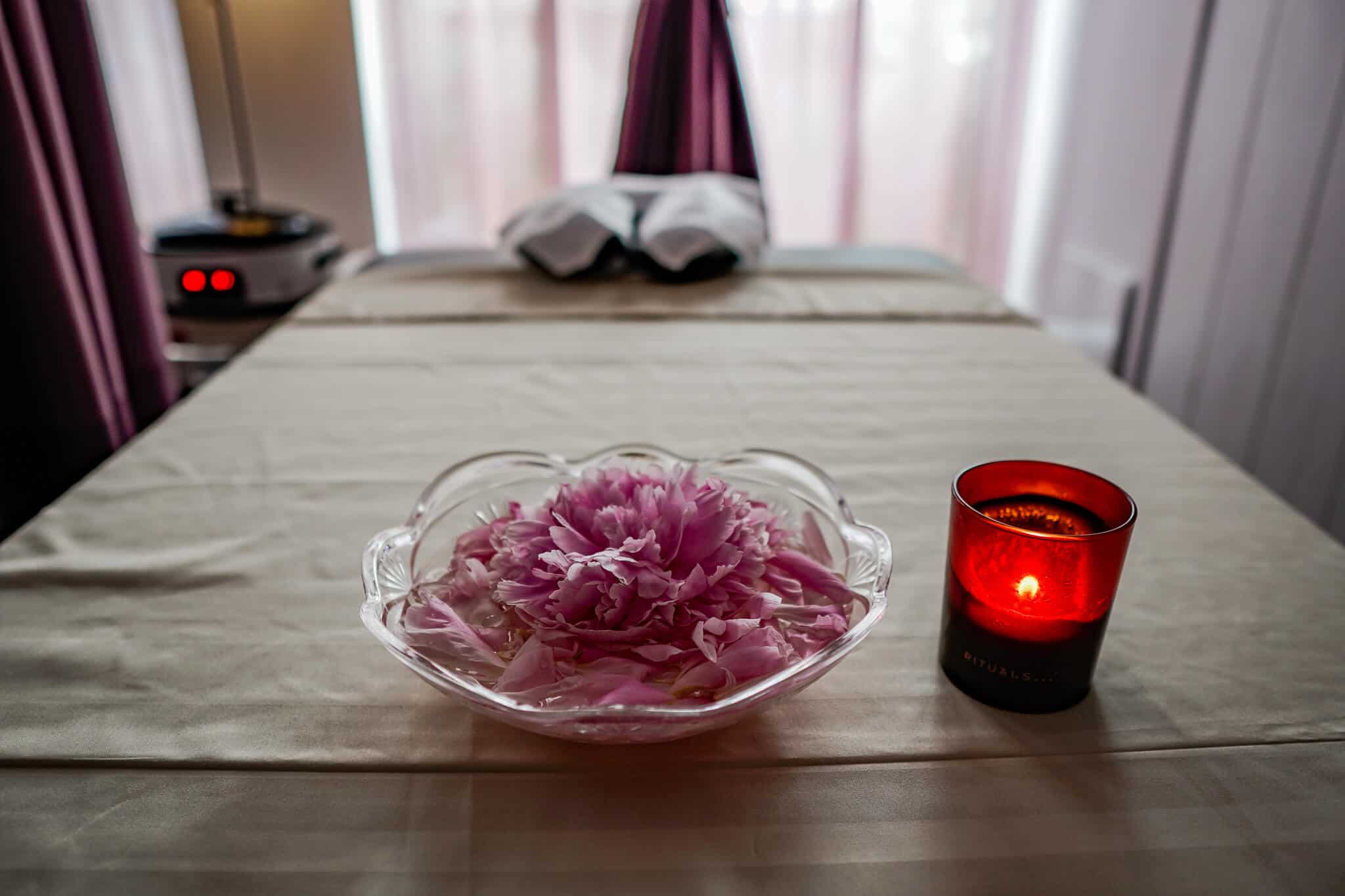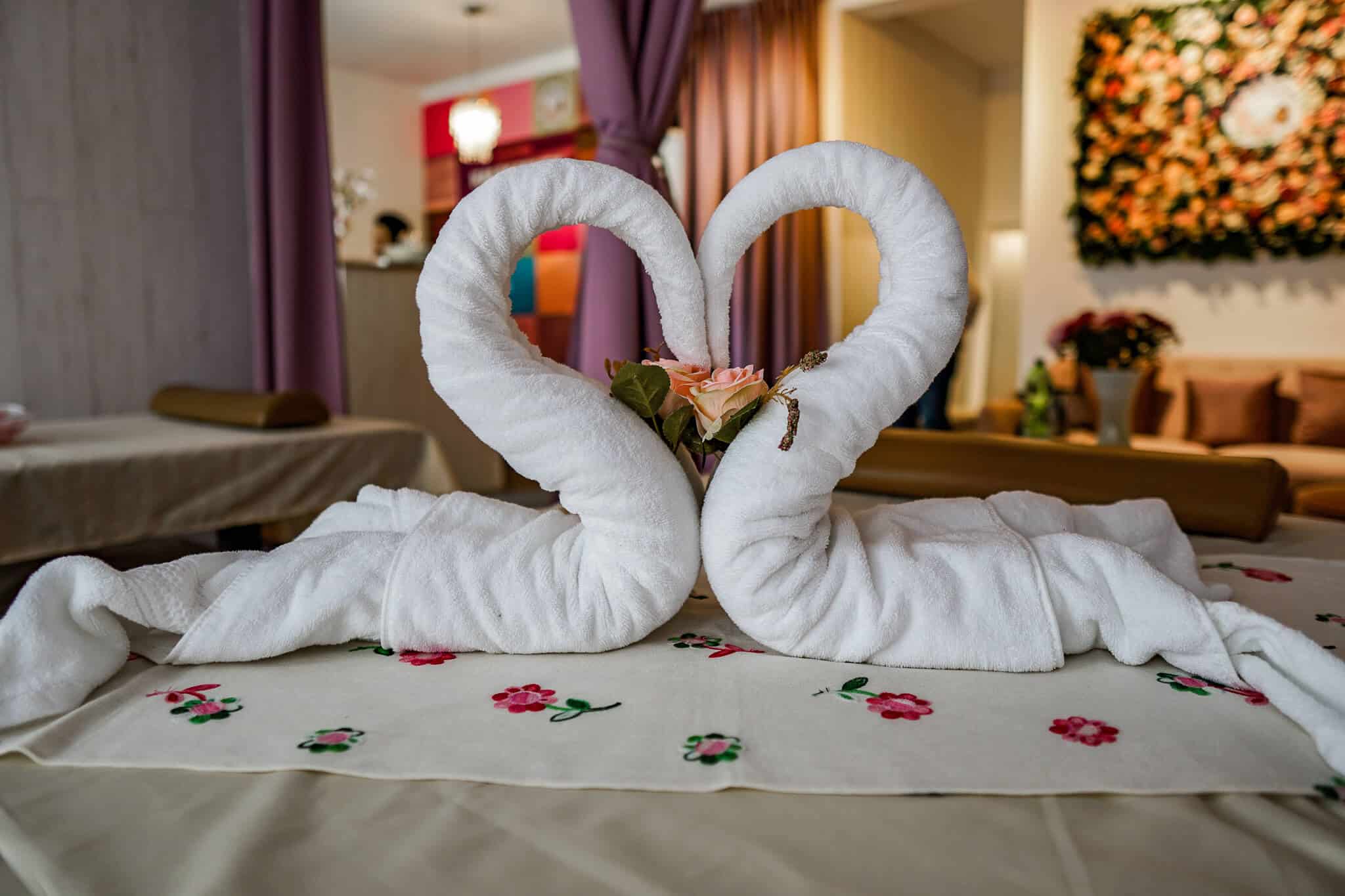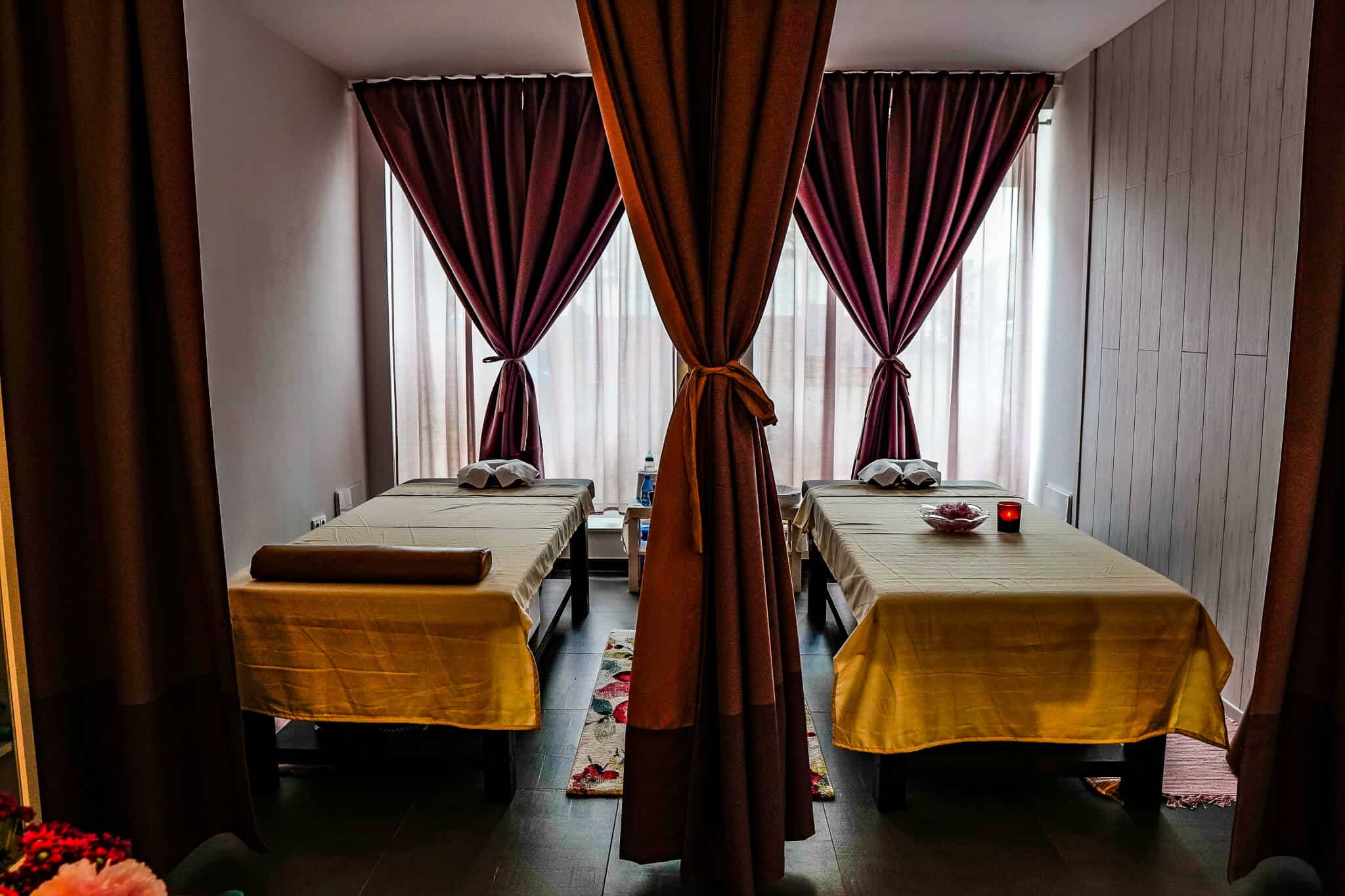 Bei KalPaPruek werden drei verschiedene Massagen angeboten:
Ganzkörpermassage (mit oder ohne Öl)
Traditionelle Thai-Massage bzw. Nuad Phaen Boran (Thai: นวดแผนโบราณ), was soviel bedeutet wie "uralte heilsame Berührung"
Anti-Stress Oberkörper-Massage
Die Ganzkörpermassage und die Traditionelle Thai-Massage können entweder 60 oder 90 Minuten gebucht werden. Hot Stone Anwendungen gibt es auf Wunsch und ohne Aufpreis dazu. Die Anti-Stress Oberkörper-Massage dauert 30 Minuten und soll die typischen Verhärtungen im Schulter- und Nackenbereich lösen.
Ich selbst darf eine 60-minütige Ganzkörpermassage mit Hot Stones genießen. Und ich kann dir sagen: Es tut so gut!
KalPaPruek – Ein Name mit Bedeutung
KalPaPruek ist der thailändische Name der Blüten des Cassia bakeriana, des Zwergapfelbaumes. Auf Englisch heißt er Pink Shower Tree oder Wishing Tree.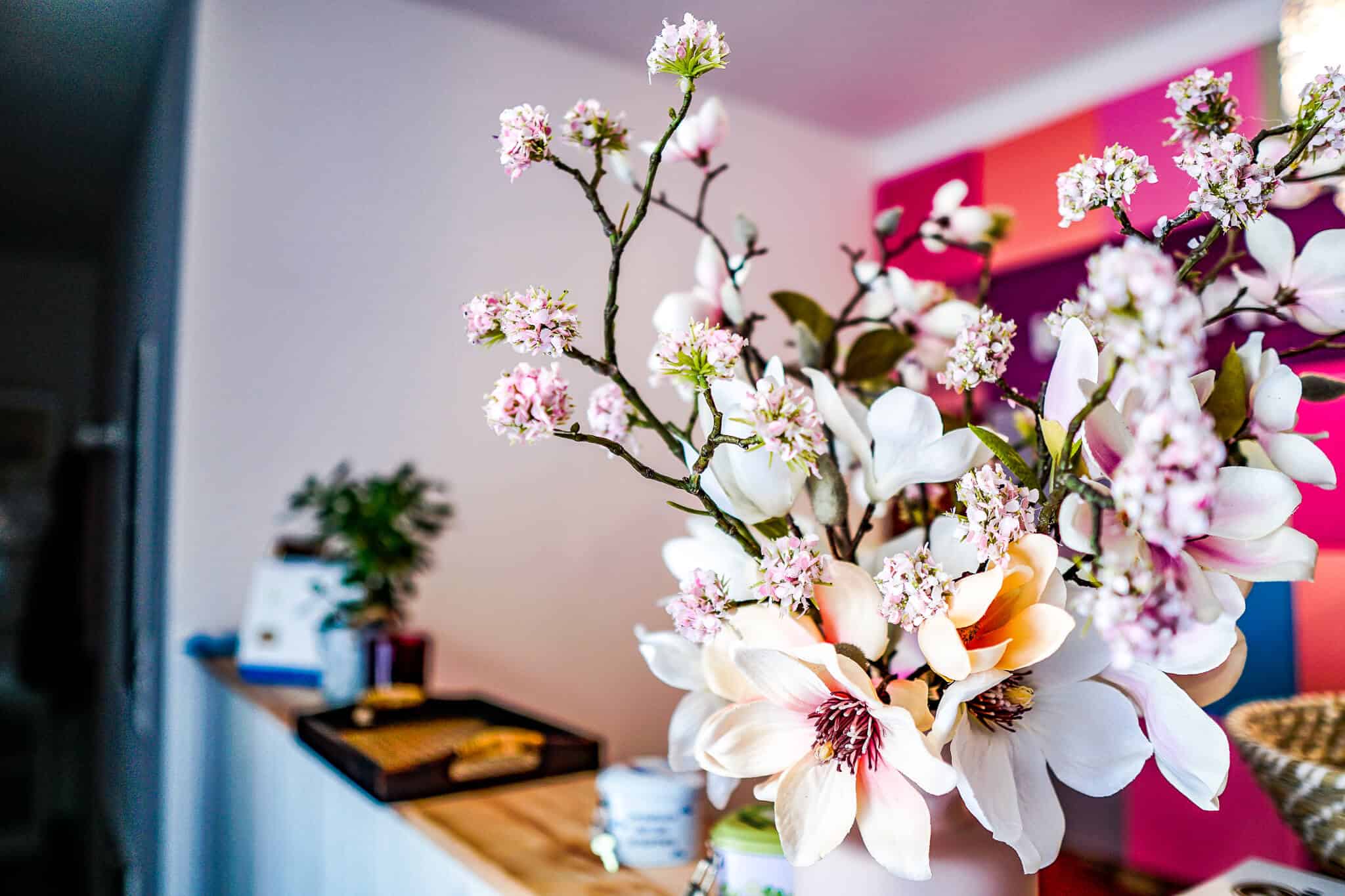 In Thailand sagt man, dass in jedes Zuhause mit einem KalPapruek-Baum Glück und Erfolg einziehen. Die englische Bezeichnung Wishing Tree, also Baum des Wünschens, führt zurück auf einen thailändischen Glauben: es heißt, wenn man sich etwas wünscht und dabei an diesen Baum denkt, geht der Wunsch in Erfüllung.
Matum-Tee
Wer einmal in Thailand eine Thai-Massage mitgemacht hat, kennt die Tradition: Im Anschluss an die Massage gibt es in jedem guten Massage-Salon einen Tee. So werden die Gifte ausgespült, die durch die Massage aus den Muskeln geknetet wurden. Bei KalPaPruek gibt es Matum Tee*.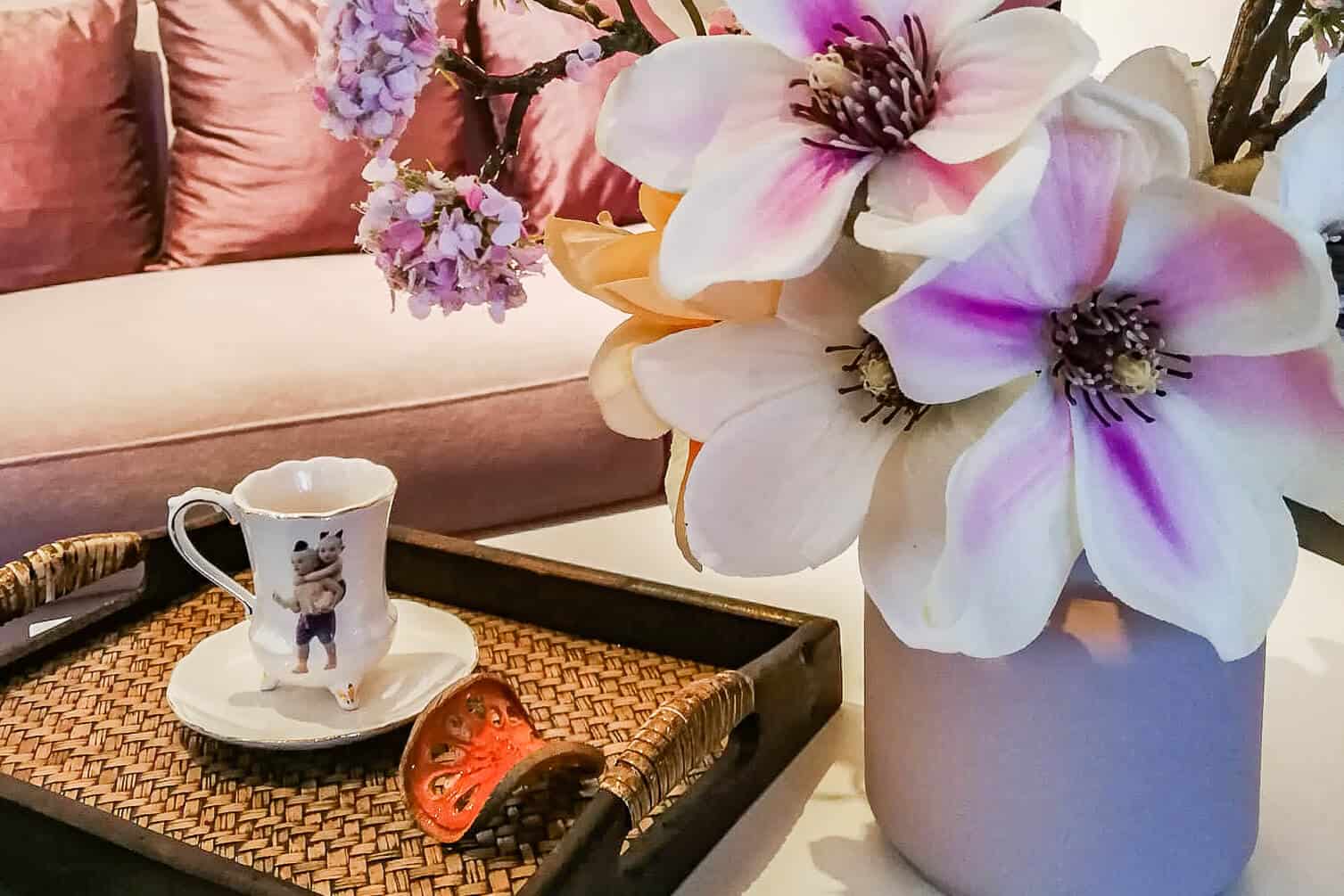 Pu schreibt auf der Facebook-Seite von KalPaPruek:
"Dieser intensiv duftende Tee und nach karamellisierter Orange schmeckende Tee wird aus getrockneten Bael-Früchten hergestellt. Die Bael-Frucht ist eine der gesündesten Obstsorten Thailands. Zum Verzehr schneidet man rohe Bael-Früchte in Scheiben und isst sie mit Zucker. Am häufigsten werden aber geschnittene Scheiben getrocknet und dann wie Tee aufgebrüht. Neben dem wohltuenden Geschmack zeichnet sich der koffeinfreie und Vitaminreiche Matum-Tee durch seine gesundheitsförderlichen Eigenschaften aus. So ist der Tee gut für die Vorbeugung von Erkältungen, wirkt beruhigend auf den Magen, hilft bei Verdauungsbeschwerden und hat eine blutdrucksenkende Wirkung."
Mein Fazit
Es gibt viele Wege, wie du dir ein bisschen Urlaubsstimmung bereiten und die Ferne nach Hause holen kannst. Eine Thai-Massage ist für alle Thailand-Fans eine gute Option, um sich ganz kurz in das Land des Lächelns zu träumen.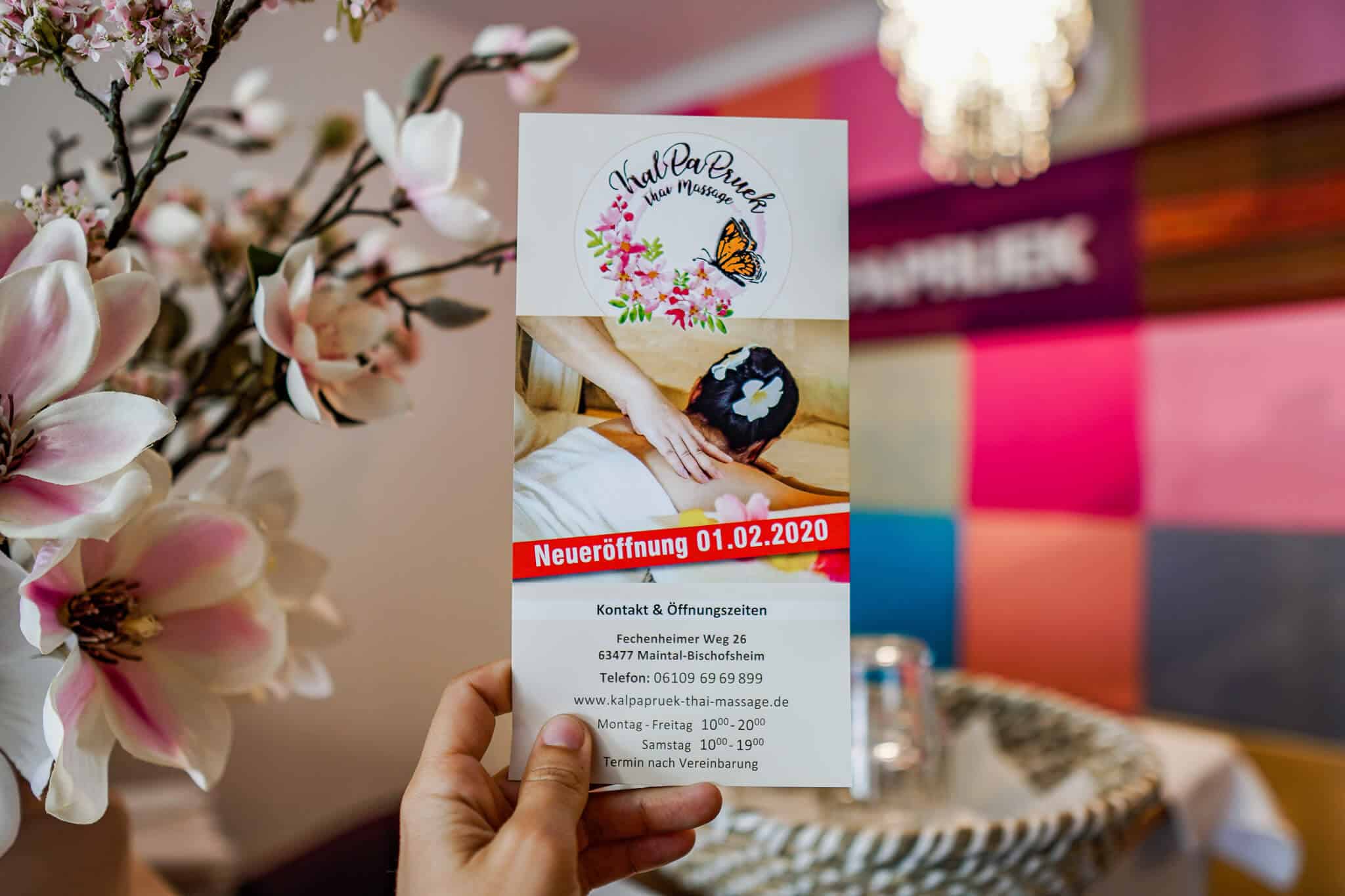 Für mich hat mir der Besuch im Thai-Massage-Salon KalPaPruek in Maintal-Bischofsheim mein geliebtes Thailand ein wenig näher gebracht. Ich habe die Massage sehr genossen und habe mit Freude meine wenigen Brocken Thai anwenden können.
Ich gehe bestimmt wieder dorthin! Und du?
In diesem Sinne: Sawatdee kha!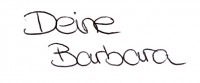 PS: Dieser Beitrag ist als Kooperation mit KalPaPruek entstanden. Für die Massagen habe ich nicht gezahlt, jedoch habe ich keine monetäre Vergütung erhalten. Meine Meinung bleibt von dieser Kooperation unberührt.
Did you like this blog post?
Share it in your social networks!
Subscribe to my newsletter so I can keep you posted about my life of travels and as a digital nomad! You will never miss a new blog post, a new ebook or where my next adventure is going to bring us. Because it's never going to be boring!