Welcome to Barbaralicious
The Travel Blog for Digital Nomads
I want to be there for you in quarantine too!
That's why I started writing blog posts to make your time at home easier.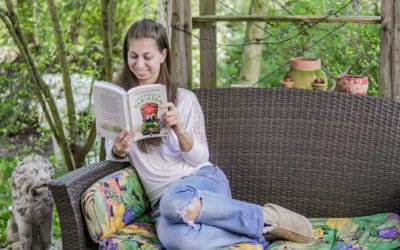 I don't know about you. But I basically have a reading list a mile long that just won't get any shorter. When I was a teenager I was a real bookworm and people almost always found me with a book in my hand. But later as I started writing books myself, I read less and...
My Trip Around the World – A Dream Come True
Do you already know "My Trip Around the World – A Dream Come True"? If you like my blog, you will love my book or ebook. And it's finally available in English, too!
8 Months – 13 Countries – 4 Continents
"My Trip Around the World – A Dream Come True" is about the ups and downs of my trip around the world. I tell you how I collected miles for about five years only to get a Round the World Ticket. This made me travel for eight months to 13 countries on four continents. The book is for globetrotters, travel fans and everybody who wants to become one. Let me take you on a trip to South America, North America, Oceania and Asia!
Hi, awesome to have you here! My name is Barbara Riedel, I am an Interpreter & Translator, Zumba® Instructor, Blogger and Author! On Barbaralicious I am trying to combine all my passions: for traveling, writing and languages. I am completely addicted to traveling and normally I am alone when I hit the road. I love to be able to speak my different languages, to learn more and to explore new countries and cultures.
You want to know more about me? Just click here!
Two weeks ago my friend Katrin from beforewedie.de asked me if I would like to go on a spontaneous day trip to Bamberg with her. First of all, I have never been to the city in Upper Franconia before and secondly, I thought that an article about things to do in Bamberg...
read more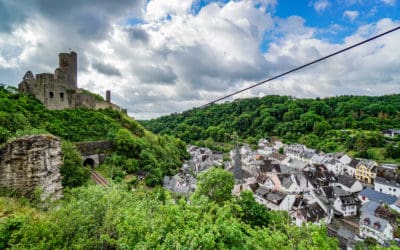 Last week, I was in the Eifel for the first time. Monreal was the destination – a small village with not even 800 inhabitants, which is both beautiful and enchanting. No wonder: Time seems to have stopped here a few hundred years ago. The old half-timbered houses look...
read more
Since I have been drawn to the Odenwald a lot in the last few weeks, it was only a matter of time before I would take a hike on the Katzenbuckel (Katzenbuckel means cat's hump in German). The Katzenbuckel is the highest mountain in the Odenwald and several hiking...
read more
If Corona had anything positive for me, it was that I am now getting to know my own home country better! While I had not done a single hike in Germany until a few months ago, I think I'm now doing quite well with about 20 of them. Of course, I would like to share...
read more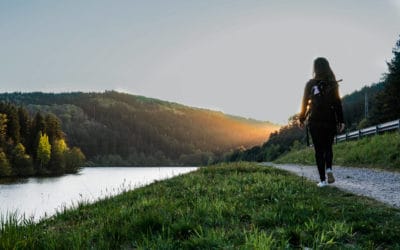 The Odenwald is so close to my home town Frankfurt, but apart from a single excursion with my primary school class – about 25 years ago – I have never really made it to this area in the past. Now I'm changing that, because of the new situation with Corona I want to...
read more
I was about 10 years old when I went on a school trip to the Felsenmeer (German for sea of rocks) in the Odenwald. It was the first and only time I saw this place. I remember how fascinated I was climbing over the rocks, even though at the same time I did not...
read more
Are you a PROUD NOMAD? Then check out my shop!
Would you like to see more photos? Just click on the photos to get to my Instagram account!